UPDATE: We have been informed that prisoner transfers have now ceased. It's great that the movement  prisoners across the state has stopped. Now, the NSW Government needs to take urgent steps to:
Release all non-violent offenders;
Ensure housing and release support is provided;
Rapid testing is immediately made available;
Remissions applied for these strict lockdowns
Release vaccination plan for prisoners and ensure all guards are vaccinated as a matter of urgency
Continued prison transfers between jails has left families terrified for the welfare of their loved ones.
Three inmates transferred to Junee Correctional Centre from Parklea, where over 60 inmates have now tested positive for the virus.
 The three inmates have tested negative but are in isolation for 14 days and will get tests again.
Concerns for inmates at 23 other prisons
Corrective Services NSW confirmed inmates who may have experienced exposure to the virus had since transferred to 23 other prisons across the state. This has triggered fears of a major outbreak.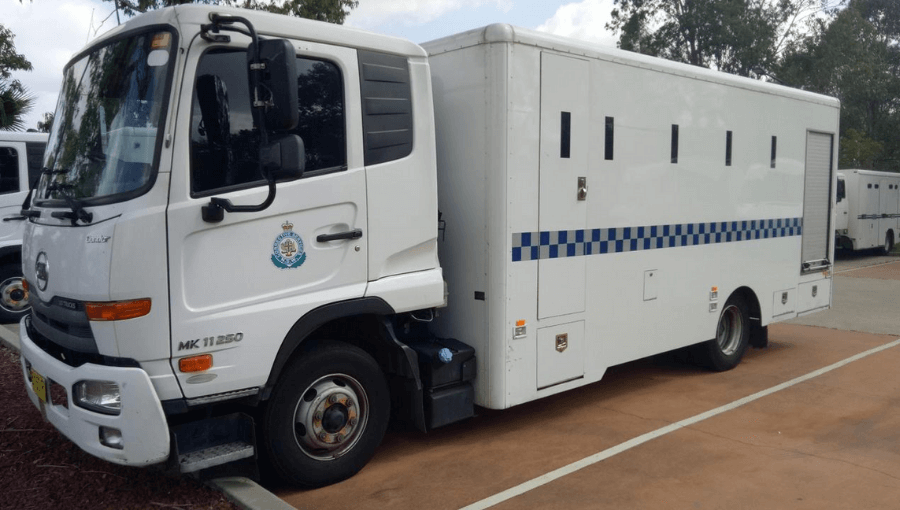 "Twenty-three prisons across NSW are taking extra precautions after inmates who may have been exposed to the virus were recently transferred to those prisons," a spokesperson for Corrective Services NSW said in a statement on Sunday.
"Some of these prisons have been locked down while additional precautions are in place."
Corrective Services NSW on Sunday said it was taking "every precaution" including introducing rapid antigen screening to protect staff and inmates, and prevent the virus from spreading through the system.
Families who are able to speak to their loved ones are hearing of the harrowing scenes in the jail.
"My husband is at MRRC, he told me when the COVID positive boys are coming off the bus they are being sprayed by boys, in costumes like ghost busters, with chemicals in the backpack. He said it's actually really sad to watch," a woman stated in a Facebook group for prisoners' families.
An investigation is now underway to determine how COVID-19 was introduced to the Parklea Correctional Centre.
Families kept in the lurch over prison transfers
Prisoner advocate Renee McNab runs the 16.4K strong Facebook group dedicated to advocating for prisoners and their families. 
McNab voiced concern about a lack of communication, including for prisoners testing positive for COVID-19. 
"A woman on the page had her son test positive for COVID-19 while at Parklea. She could not get any information about him. It is causing unnecessary stress to families who are already incredibly concerned about the welfare of their loved ones at this time." 
Further, McNab said that anyone trying to seek information about the whereabouts or welfare of their families received adverse treatement. 
"Not only myself, but other have been abused or hung up on when trying to do welfare checks or voice their concerns for the loved ones. I feel the lack of professionalism and lack of empathy is also a big factor," McNab stated. 
"Loved ones should be informed of what is happened."
Cease transportation until rapid testing implemented
Transport between jails must cease until prisons have the full equipment to deal with potential outbreaks. This includes ensuring not only rapid testing but ensuring compliance with the communication pathways and basic rights of the inmates. 
"Transferring any prisoner with the current Covid situation is just ridiculous and puts more lives at risk.," McNab stated.