A supermarket in Melbourne's outer west has apologised after revelations it had a sign encouraging staff to racially profile customers.
"If an African customer comes to the bottle shop presses(sic) the button for assistant immediately!" the sign stated.
"Minimum 2 staffs (sic) in front while we serve African!" it continued.
Racial profiling is the practice of pre-judging someone's criminality or other negative attributes by their race alone.
Manager apologised for racial profiling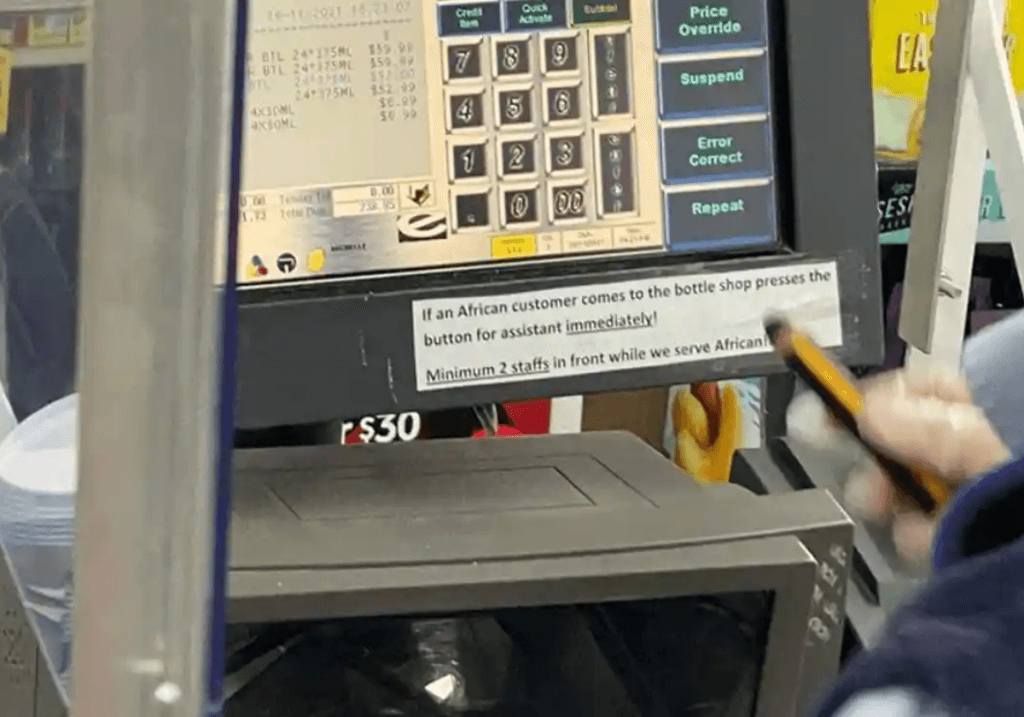 The unnamed manager of the store said he had received criticism because of the sign.
However, seeming to miss the point of the criticism, the manager said the sign was not just for African customers.
He said he wanted to put the sign up as a reminder to his staff that if a "stranger or African" comes in, they should press a button to alert other staff members.
"We [can] get somebody to stand next to them just for safety reasons," he said, adding the alert button was not only for African customers, but also when the store was busy.
Subsequently, staff wrote an apology note after the sign went viral on social media.
"We would like to apologies [sic] to anyone that got offended by the note we had … it was not our intention to offend," the note said.
"We don't really mean for this, we apologise for what we've done. I'm sorry it will never happen again like that," he said.
"I've done the wrong thing for the public, we should not do like this."
Melbourne lawyer: "I am not surprised"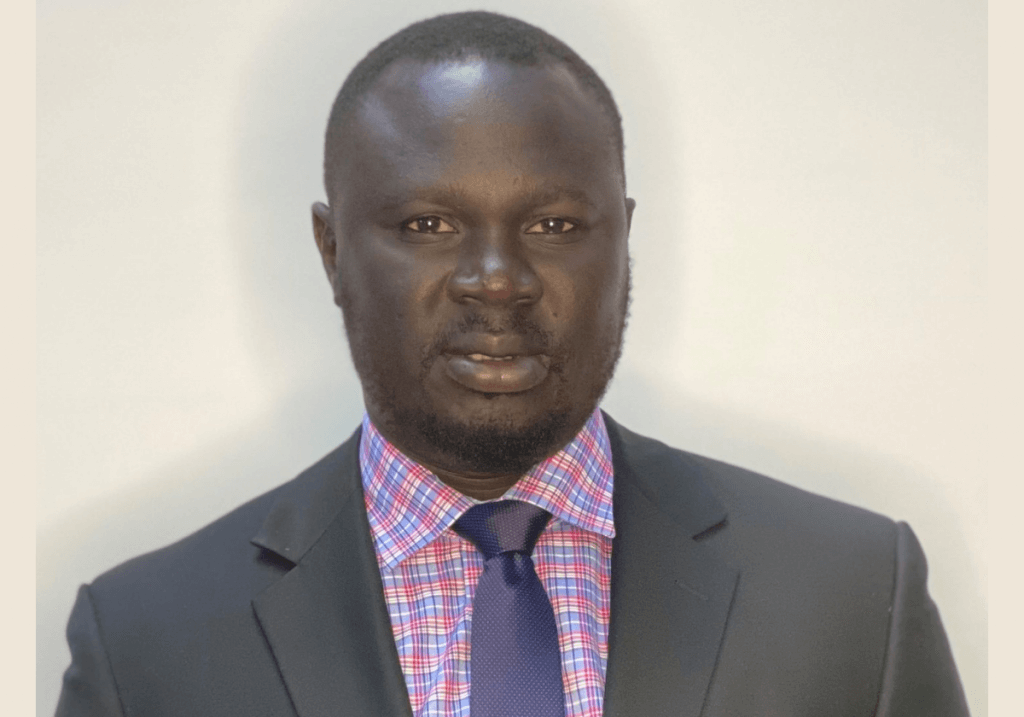 Melbourne lawyer Maker Mayek told The Guardian that he didn't feel surprise at the sign.
"It has happened numerous times before when African men have been racially profiled, whether by the police or in public spaces," he said.
"So I am not surprised that a supermarket has targeted a community to be watched as if they're coming to steal."
"The sad fact is, it's happened before, it's happened now with IGA and it's definitely going to happen in the near future."
He said the training was "rubbish" with the sole purpose to "deflect scrutiny".
"In our communities, it shouldn't be happening. It's as simple as that. It really doesn't need training," he said.
Racism against African community rife in Victoria
Young musician Abeeku told the Victorian Equal Opportunity and Human Rights Commission last year that a venue had denied his band gigs over anti-African sentiments.
"I asked why, and the new owner said that our gigs attracted too many people from the African community, and that he was worried about how their other patrons felt," he shared. "I asked him if he was kidding. He said he wasn't."
In 2018, the Commission saw a 76 percent rise in formal complaints and a 34 percent jump in race-related inquiries. "What we heard, on the back of that sort of commentary, people in the African community called us on our inquiry line, they talked to us about being afraid to take public transport, we heard people who were spat on waiting for buses or other forms of public transport," they said at the time.