Prime Minister Scott Morrison has announced that the Government will be recommending that the Governor-General establish a Royal Commission into Defence and Veteran Suicide.
The Royal Commission is set to examine the systemic issues within the force that contribute to the high number of suicides from past or current serving members.
Between 2001 and 2017, there were 419 suicides in serving, reserve & ex-serving ADF personnel who had served since 2001. This is according to data from the Australian Institute of Health and Welfare (AIHW).
The rate of suicide in serving male members was lower than that of the general population. However, the rate was 18% higher than the population in ex-serving men.
The rate of taking their own lives in ex-serving women was also higher than that of the general population.
From National Commissioner to Royal Commission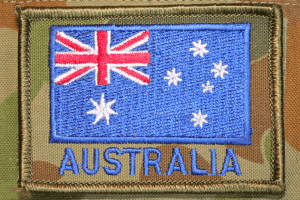 In February last year, the Prime Minister announced a plan to create a National Commissioner for Defence and Veteran Suicide.
At this time, there were more than 400 known suicides dating back to 2001, but this number has grown.
However, the legislation installing the Commissioner stalled in the Federal Senate.
In March of this year, a motion passed in both chambers of Parliament, supporting the creation of the Royal Commission.
Announcing the Royal Commission, Mr Morrison said he hoped the commission would be a "healing process".
"The royal commission will have a mandate to examine the systemic issues and any common themes and past deaths by suicide of Australian Defence Force members and veterans," he said.
Grieving mothers leading the campaign
Julie-Ann Finney has been a key lobbyist in the creation of this Commission.
Ms Finney's son, David, was a petty officer in the Royal Australian Navy.  He got a medical discharge in 2017 suffering from post-traumatic stress disorder (PTSD). David took his own life in February 2019.
Ms Finney welcomed the news of the Commission.
"Finally, the voices of veterans will be heard. Finally, families can stand up and share their stories," she said.
"The veterans who we have lost too soon, who live on in too many broken hearts."
A focus on systemic ADF issues
The Prime Minister noted that the Royal Commission will focus on the big picture, and will not make findings in relation to specific deaths.
"The Royal Commission will not be required to inquire into matters that it is satisfied have been dealt with by other inquiries, investigations or criminal or civil proceedings," Mr Morrison stated in his press release.
"Further, it will not be required to make findings of civil or criminal wrongdoing or findings about individual defence and veteran deaths by suicide."
"The Royal Commission will be asked to focus on systemic issues, recognising that they will be informed by individual experiences and may need to make referrals to appropriate authorities."
If you are called before the Royal Commission or want to make a submission to it, you may need legal advice and/or representation. Contact O'Brien Criminal & Civil Solicitors for a free consultation.