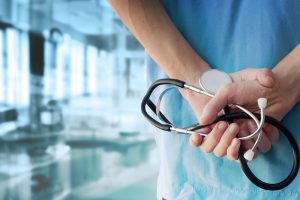 Medical practitioners owe their patients a duty of care. You may need medical negligence lawyers to sue medical professionals if they breach their duty of care when they:
Provide medical treatment that worsens an existing medical condition;
Provide a misdiagnosis or failure to diagnose a condition;
Fail to perform surgery with reasonable care and skill; or
Incorrectly report on test results.
A successful claim for medical negligence can result in the awarding of compensation for the harm caused by the negligence of a medical professional. However, there is a high threshold for medical negligence. Not all medical errors are 'negligent'. Just because you suffer a bad or unexpected outcome from medical treatment, this does not give you an automatic right to sue for medical negligence. Whether you are successful will depend on the nature of your circumstances.
Note that a family member of a person who has died as a result of medical negligence may be able to make a claim for nervous shock. Again, the success of this claim will depend on the circumstances of the case.
Client sues hospital for nervous shock
Read about how we assisted a client to sue a hospital for nervous shock. HB's father passed away as a result of an incorrect anaesthetic. Consequently, HB made a claim against the hospital for the medial negligence that caused the death of her father. The hospital agreed to settle, paying a large sum of compensation to HB for her nervous shock.
Contact our Medical Negligence Lawyers
If you think you have suffered harm as a result of medical negligence, or are a family member of someone who has died as a result of medical negligence, speak to one of our civil solicitors today to determine whether you have a potential claim for compensation. Our Sydney offices have lawyers who are able to operate in any state of Australia.
Contact O'Brien Criminal and Civil Solicitors on (02) 9261 4281 to set up a free appointment with the defence lawyers in our Sydney office. 24 hour phone / text: 0421 373 961