An Indigenous woman at the Alexander Maconochie Centre in Canberra was allegedly strip-searched by male officers, in full view of male inmates.
The 37-year-old was on remand at the centre which houses both male and female inmates. She was allegedly strip-searched naked by officers including two male officers and two male nurses, with multiple male inmates onlooking.
The woman has a number of health issues including Borderline Personality Disorder (BPD), a heart condition and is a sexual assault survivor.
"Here I ask you to remember that I am a rape victim"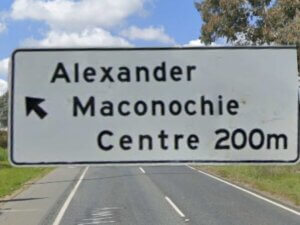 The woman's request to attend her grandmother's funeral was denied "due to logistics" which caused her to become incredibly upset. A number of prison guards and nurses tried to move her to the Crisis Support Unit "because they fear for my safety and mental health", she stated in her letter.
While in this cell block, she was allegedly strip-searched in view of roughly five to seven men. The woman was menstruating at the time of the search.
"Here I ask you to remember that I am a rape victim, so you can only imagine the horror, the screams, the degrading feeling, the absolute fear and shame I was experiencing … as well as the grief and despair, disappointment of not being able to attend my grandmother's funeral," she wrote.
"The female officers were in full squad gear," she said.
"There [sic] intention was to forcefully remove all of my clothing by cutting my clothes clean off."
The 12-page letter was provided to the ACT Ombudsman, the ACT Human Rights Commissioner and the ACT Inspector of Corrections.
Both letters have been received by the Minister for Corrections Mick Gentleman and his department and a statement was provided to NITV News by a spokesperson for Mr Gentleman's office.
It reads, "These allegations are serious in nature and will be thoroughly reviewed by ACT Corrective Services (ACTCS)."
"ACTCS are aware that the ACT Human Rights Commission (HRC) is investigating similar allegations from this detainee and will provide full assistance during this process.
It goes on to say that any use of force on a detainee is reviewed by an internal committee to ensure it was justified and appropriate.
If you have been strip-searched and want to speak to a lawyer, contact us on 02 9261 4281 or