O'Brien Criminal and Civil Solicitors has a wealth of experience in representing clients in drug charges. If you have been charged with a drug offence, then you'll need representation by an expert drug lawyer who knows the complex law surrounding prohibited substances. Our drug offence lawyers can defend you against a number of types of charges.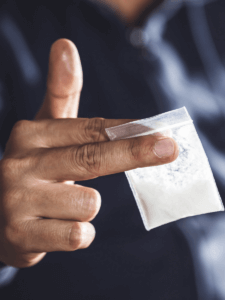 Drug offences could include:
Narcotics or drug trafficking charges
Narcotics or drug supply charges
Prohibited drugs can include:
heroin
cocaine
methamphetamine (ice)
amphetamines (speed)
LSD
ecstasy, a club drug
GHB, another club drug
marijuana / cannabis
illegal use of steroids
Bail Hearings and Trials
If you have been arrested and charged for drug offences, one of our lawyers will be able to apply for bail on your behalf. If the case proceeds to trial, then our defence lawyers will be able to ensure that the prosecution has placed the correct charges against you, and that the police or prosecutor will have to prove any guilt beyond reasonable doubt.
Sentencing Hearings
If you are found guilty, or plead guilty, to your drug charges the magistrate or judge has available a number of penalty options. These include:
a fine,
a good behaviour bond,
a community service order,
suspended sentence,
an intensive correction order (ICO)
a prison sentence.
Our drug lawyers have vast experience in representing clients in their sentencing hearings. We are able to assist you in writing a pre-sentencing report, gathering character references, requesting expert reports (e.g. from psychologists) and of course representing you in your sentencing hearing. Our drug lawyers will guide and help you during the proceedings and ensure that the court considers your personal circumstances. In many instances, we have been able to convince the court to not record a conviction under Section 10.
Our drug offence lawyers have a high rate of success
We have achieved a high rate of success when assisting our clients in their drug related cases. For example, our diversity of experiences can be seen by some of the following case studies:
In conclusion, view all of our drug offence case studies here.
If you have been charged with a drug offence and require legal advice, call us on (02) 9261 4281 to arrange a free initial consultation with a criminal defence lawyer in our Sydney CBD office.