Record payout for victim of historic child sexual abuse in Victoria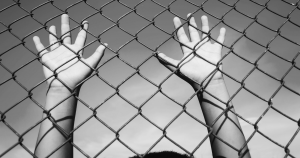 A man received a record $1.5 million court-ordered payout from the Victorian Education Department. His abuser was a teacher who also abused dozens of children of the course of his 31 year career.
He was 10 years old when he suffered abuse by his teacher on six occasions in the mid-1980s.
Supreme Court Justice Jacinta Forbes awarded the man $1,552,725 which set a record for Victorian defendants on an individual sexual abuse claim.
The abuser is currently serving a 12-year sentence for crimes against 38 children aged between five and 12.
Victorian Education Department aware of abuse over 30 years ago
"When I was a child I couldn't defend myself. But I am not that kid anymore. I stood my ground and I won. And I want other victims to know this: you're not alone," the man told The Age.
However, the Victorian Education Department became aware of his behaviour in the early 1980s while he was teaching in Victoria's northeast. Later, he returned to teach for more than a decade despite these allegations.
The lack of response from the Department meant that children unnecessarily suffered at the hands of this monster.
No amount of money can compensate for the abuse this man endured as a child, but we support the award of a record figure in the hopes that it will assist the man in his recovery.
---
If you or anyone you know need assistance please contact one of the support lines below.
1800 RESPECT  – 1800 737 732
Lifeline – 13 11 14
Beyond Blue – 1300 22 4636
O'Brien Criminal and Civil Solicitors are advocates for those affected by childhood sexual abuse. Peter O'Brien appeared in the Royal Commission into Institutional Responses to Child Sexual Abuse and continues to represent clients seeking compensation for the atrocities they endured. 
If you would like to arrange a free, confidential consultation with one of our civil lawyers please call 02 9261 4281 or email us at