Motorists caught drink-driving or drug-driving on NSW roads will lose their licence under strict new laws that come into effect from today. Any driver, even if they are a first time or low-range offender, will receive an immediate three-month licence suspension and also cop an on-the-spot fine of $561.
A low-range reading is considered anything between 0.05% and 0.079%. This tough new penalty regimen comes as part of the NSW Government's 'zero tolerance' approach to drink and drug-driving.
Before these laws were introduced, drink-drivers had to attend court to determine the seriousness of their penalty. Additionally, low-range drink-drivers did not have their licence suspended immediately and were able to still drive up until their court date. These new laws are just one of many examples of the "nanny-state" rules and restrictions impeding on our civil rights and liberties.
Road Safety Plan 2021
The new laws have been introduced as part of the NSW Government's 'Road Safety Plan 2021' to reduce deaths on NSW roads. Transport and Roads Minister Andrew Constance said the NSW Government was taking a 'zero tolerance' approach to DUI offences as nearly one in five road deaths were a result of alcohol-related crashes.
In 2018, at least 68 people lost their lives to alcohol-related crashes on NSW roads. Whereas in 2017, 55 people were killed in alcohol-related crashes, and 425 seriously injured. Although the Road Safety Plan aims to reduce road fatalities by at least 30% by 2021, the introduction of strict laws do not solve the problem.
These harsh penalties are likely to increase the commission of criminal behaviour by lessening the legitimacy of the criminal law. Time and time again, strict laws have only fostered the very crime they seeks to eliminate. The NSW Law Society said the new penalties will "decrease deterrence and increase offence and recidivism rates." With quick licence suspensions, hefty fines, and removal of court attendance, police no longer prepare matters for the court for judges to exercise their discretion. Ultimately, the strict new laws should be revised and amended while the current legal framework maintains its focus on deterring potential law-breakers.
Remember the blood alcohol concentration (BAC) limits in NSW are:
Zero
*  L and P-plate drivers
Under 0.02%
* Drivers of vehicles of "gross vehicle mass" greater than 13.9 tonnes
* Drivers of vehicles carrying dangerous goods
* Drivers of public vehicles such as taxi or bus
Under 0.05%
* ALL licences (including overseas and interstate licence holders) not subject to a 0.02 or zero limit.
* Under 0.05 is the legal limit for most drivers
0.05% to 0.08% is considered low range PCA
0.08% to 0.15% is considered mid range PCA
Over 0.15% is considered high range PCA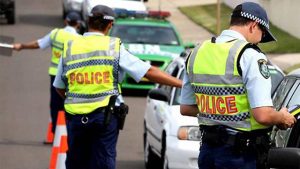 Please contact us if you have been charged with any form of drink driving.