The executions of Australians Andrew Chan and Myuran Sukumaran are now imminent after numerous appeals and pleas for clemency to the Indonesian president, Joko Widodo. This brings a focus on the death penalty.
Some Australians support the death penalty
It is difficult to quantify how many Australians support the death penalty. Triple J released a poll saying that the majority of Australian citizens supported the execution. However, the accuracy of the poll is dubious.
Many Australians do, in fact, support the execution of these two Australians. The central argument is that we should respect the sovereignty of Indonesia, which the Bali Nine opted into when they entered their territory.
Why is execution such an unjust outcome?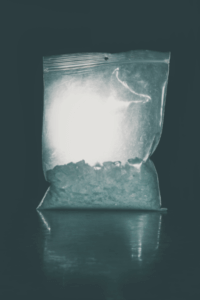 There are many reasons why the death penalty is an unjust punishment.
It is disproportionate to the crime of drug smuggling.
Most importantly, it is irrevocable, despite the prospect of exculpatory evidence or evidence casting aspersions on the integrity of the judiciary.
It leaves no avenue for rehabilitation, and the long wait on death row (Chan and Sukumaran have been on death row since 2006) is psychologically torturous. The deterrence factor can be replicated with an extended jail sentence.
There are also many reasons why the death penalty in this particular instance would be unjust. Joko Widodo seems to have denied clemency based on information covering only a tiny sketch of the entire saga.  He has a political motivation from the need for tough-on-drugs laws in Indonesia. There are consistent reports that the two men are repentant. That is why Indonesia should not be seen as infallible, even within its own jurisdiction.
Death penalty in the USA
Last month, the US state of Texas executed an inmate with an IQ of 61. According to a 2013 poll, 55% of the American population supports the death penalty.
Utah recently reinstated death by firing squad in the instance that the required drugs cannot be procured within a month of the chosen execution date. This exemplifies a strange urgency about America's need to kill inmates. The abuse of the death penalty is certainly not isolated to the judicial system of Indonesia.
O'BRIEN SOLICITORS
Peter O'Brien
If you are in need of assistance from a criminal defence lawyer in relation to drugs charges, including supply, possession and importation, contact Peter O'Brien at (02) 9261 4281 or at