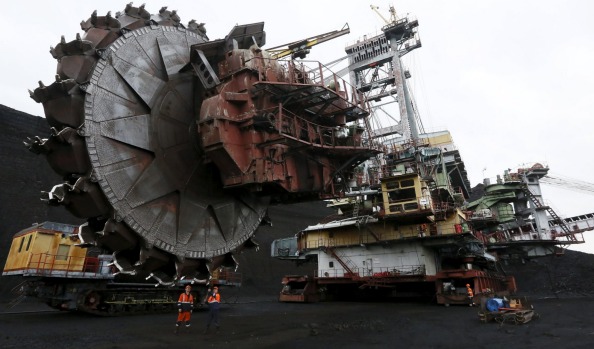 Out of the copious media emissions poured out in reaction to the Adani mine decision, one fact has emerged as crystal clear: the Federal government's deep-seated disrespect for legal remedies.
A bit of background. Last week, the Federal Court set aside the Environment Minister's approval of the Adani mine. The ground for setting aside the approval was that the minister had failed to take into account the advice of his own department. This advice was that the mine posed a danger to two local endangered species.
It was almost as if politicians had been saving up their best rhetoric for this very occasion. George Brandis' press release labelled the law used in the case as a "red carpet" rolled out for "vigilante litigants", while Tony Abbott criticised the use of the courts with the loaded phrase (and low-level pun) "lawfare".
Of course, if this bellicose attitude towards legal remedies was a one-off, it may be explained away as an expression (albeit a poorly articulated one) of concern regarding the imbalance between economic considerations and environmental protection. However, the government's track record of hostility towards the law indicates otherwise.
Consider, for example, the federal government's scramble to change legislation in order to head off a High Court challenge to offshore processing. Or, more tellingly, its sustained campaign of intimidation and abuse against Gillian Triggs following the release of the Forgotten Children report.
Disrespect for legal authority was also evident in Tony Abbott's exclamation that 'Australians are sick of being lectured to' when the UN reported that our treatment of refugees was in breach of the Convention Against Torture.
Laws commit us to a minimum standard of conduct.  They entrench values. In the criminal law, one of the values which is protected by the law's requirements is individual liberty.
In the Adani case, the value protected by the Environment Protection and Biodiversity Conservation Act 1999 was the integrity of environmental decision-making.
However, on top of these primary values entrenched by the law, there is a secondary value to legal processes; namely, that the judicial system provides necessary checks and balances to hold parliamentary power to account. The government's belligerence towards legal processes can only be interpreted as the latest incendiary indication of an irresponsible, churlish attitude towards the separation of powers.