In a case that could change immigration policy as we know it and provide fresh hope to refugees trapped in uncertainty, the High Court of Australia is hearing a new challenge to the Australian government's detention of asylum seekers on Manus Island in Papua New Guinea.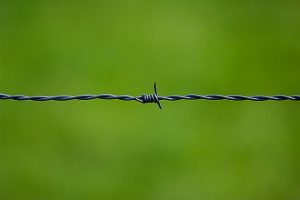 O'Brien Solicitors' client, the plaintiff, is a detainee who fears for his life after becoming an eyewitness to his friend's murder. He challenges the lawfulness of his detention after the landmark case of Namah v Pato. There, the Supreme Court of Papua New Guinea ruled the regional processing centre at Manus Island was unlawful. As a result, the Australian government's position that they are perfectly within their power to keep the Manus Island centre going is shaky at best. It is on these grounds that the plaintiff seeks a declaration that he was unlawfully detained from the beginning, and a writ of Habeas Corpus to extract him from the alleged unlawful detention.
The plaintiff also argues that the continuation of Australia's policy in Papua New Guinea is a clear violation of what is termed 'international comity'. This is the principle that different countries will recognise each other's laws and judgments.
Even if the challenge is successful, perhaps the most worrying fact is that it's unclear exactly what may happen next. Not leaving anything to speculation, Australian Immigration Minister Peter Dutton resolved on the day of the Namah ruling that '[n]o one who attempts to travel to Australia illegally by boat will settle in Australia'. It is more likely than not that, if the Manus Island centre is closed, most refugees would simply be shifted to other locations, such as to Nauru.
We must not lose sight of the bigger picture. This case represents an attempt to ensure that the Australian government provides accountability, procedural fairness and respect for the living conditions and human rights of those seeking asylum. Let us hope that compassion to the world's most vulnerable peoples can be shown before Australia's position on the international stage is damaged for generations to come.
For more news on this case as it breaks, stay subscribed to O'Brien Solicitors on Twitter (@OBrienSolicitor) and Facebook.