Protests, Demonstrations, Marches, Rallies and the Police: What are your Rights?
People around Australia have recently been taking to the streets to voice their concerns with systemic racism, police brutality, and the death of indigenous people in custody.
However, protestors are often unsure as to what their rights are when they attend a protest. Do police have the power to use force against protestors? Can I be arrested for protesting?
We will break down some of these questions for you below.
Can I be arrested just for attending a protest?
The short answer is, no. You cannot be arrested merely for being at a protest.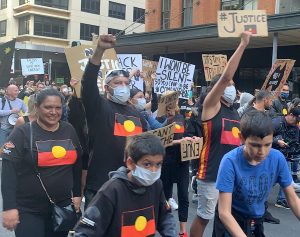 Australians, by default, have a legal right to express their opinions. Australians also have, by default, a legal right to gather for this purpose.
The police cannot, without good reason, prevent Australians from gathering to protest, especially if the protest is an "authorised" one. 
So, what are the legal risks?
If you attend and participate in a protest, you may find yourself breaching other laws.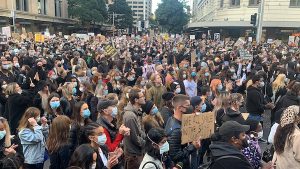 For example, current NSW Covid-19 regulations prevent gatherings of more than 20 people. If you find yourself at a protest, you may be in breach of this regulation and could be liable to a fine of up to $11,000 or 6 months in prison, or both. Police also have the power to issue on-the-spot fines of $1,000.
Similarly, attending a protest usually involves marching on roads or blocking pedestrian traffic. These can both be considered offences in NSW at certain times.
What if the protest is "authorised"?
Most recent protests in NSW have been authorised. Public assemblies that are "authorised" by way of notification to the Police give attendees extra freedoms. 
Notably, you cannot be found guilty for summary offences like obstructing traffic (marching on roads) or breaching Covid-19 regulations.
When do I need to listen to Police directions?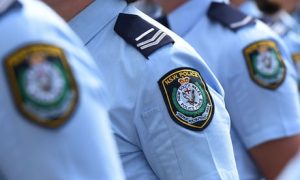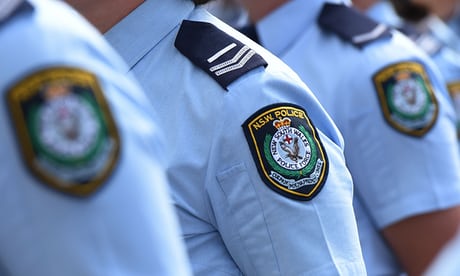 Police are allowed to give reasonable directions to individuals and groups of people, 
If a police officer is telling you to do something, it is important to confirm whether they are directing you or not, and whether you legally have to comply. 
If a police officer informs you that they are issuing you with a legal direction, you should inform them that you will comply before proceeding to do so. You can respectfully ask police for a reason and more details regarding their direction, to ensure that you can comply effectively. 
Remember that, unless you are detained, you only need to give police your name and address and a form of identification to prove those details, if you have it on you. 
If you fail to comply with police directions you can be arrested and/or fined up to $220. If you are given a fine, we advise not arguing with police but seeking legal assistance if you feel the fine was unfair.
Can the Police use force to move people along?
Police can use reasonable force in order to complete their duties. 
What constitutes "reasonable" force will always depend on the circumstances. The force used must be proportionate and cannot be excessive.
Police will try to justify using force against people who are angry or aggressive towards police. On the other hand, police will struggle to justify using force against people who act peacefully.
Can the Police use force to arrest people?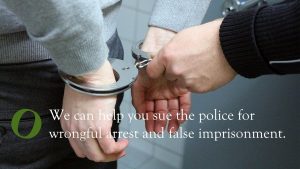 Yes. As above, police can use reasonable force to arrest people. If you are arrested, try to comply as best as you can. 
The force used must be proportionate and cannot be excessive.
When under arrest, try to verbally communicate with police that you want to comply and that you are not resisting. 
You do not need to talk to police when arrested, and you should try to contact a lawyer as soon as possible. 
Can I record police officers with my phone?
Yes. 
There is no law that prevents you from recording police officers in public. 
Recording police officers can help ensure accountability, especially during protests. 
Be careful not to "interfere" with police as they act. If you are recording an incident involving police officers, try to keep a few metres distance and if approached, tell the officers that you are recording and not seeking to get involved in any altercation.
What do I do if I see Police abusing their powers?
If possible film or photograph the incident. 
As soon as possible:
make a note of what happened

where and when the incident took place,

and who was involved and details you observed.

Make a note of the names, ranks, and police stations of all officers involved or nearby. 
If you are in urgent need for legal assistance at a Black Lives Matter demonstration please phone 0421 373 961. We can sue police if they arrest unlawfully or assault someone.
If you think that you may have suffered from unfair, cruel or harmful treatment by the Police, contact O'Brien Criminal and Civil Solicitors via our website or on (02) 9261 4281 for a free consultation. 
Our team regularly represents victims of police violence.