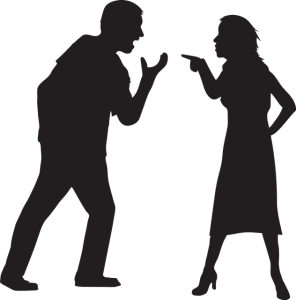 On 1 June 2015 the Criminal Procedure Amendment (Domestic Violence Complainants) Act 2014 (also known as the Domestic Violence Evidence in Chief Act) came into force. The new Act amended the Criminal Procedure Act 1986; the amendments can be found in Part 4B of the 1986 Act.
The amendments allow police to take an audio or video statement from a domestic violence victim in the aftermath of a domestic violence incident. This recording can be used as all or part of the witnesses' evidence in chief in court, replacing the use of a written statement. This is a significant change to the process of domestic violence proceedings.
The recorded statement must be made with the informed consent of the complainant, and questioning by police must occur as soon as practicable after the commission of the offence (s289D, Criminal Procedure Act).
As Brad Hazzard stated in his

Second Reading Speech

, the introduction of video or audio recordings effectively removes the hearsay rule of evidence that previously applied to domestic violence complaints in criminal proceedings (see s289I).
Procedural fairness is preserved by the fact that the complainant is still required to attend court and to be available for cross-examination and re-examination (s289F(5)).
It is important to note that the recording will not be tendered as part of the prosecution case, but rather as a witnesses' oral evidence.
Application of Practice Directions to Crimes (Domestic and Personal Violence) Act 2007
Section 289H of the amended Criminal Procedure Act 1986 provides that a recorded statement given in evidence in a domestic violence proceeding can be used in applications for an Apprehended Domestic Violence Order under the Crimes (Domestic and Personal Violence) Act 2007 where the matters are connected.
The purpose of s289H (according to the Niall Blair's Second Reading Speech) is to ensure the "efficient disposal" of ADVO proceedings. Moreover, it means that a complainant only has to give evidence once for a set of related proceedings.
Section 289Q(3) empowers the court to adjourn any proceedings relating to a domestic violence offence for up to two weeks to enable the defendant to view or listen to a recorded statement where they have not had a reasonable opportunity to do so before the meeting.
Objects of Part 4B
The option for a complainant to provide a recorded statement was introduced by the NSW government as a way of reducing trauma for victims of domestic violence.
Andrew Scipione, NSW Police Commissioner, stated that the amendments will "ensure victims and police spend less time in court, [will reduce the] risk of a victim being intimidated to change or withdraw evidence, and most importantly, saves a victim and their family having to relive the violence."
Service of and Access to Recorded Statements
Where the accused is represented by a practitioner, the prosecutor must cause a copy of the recorded statement to be served on the practitioner as soon as the prosecutor determines that evidence is to be given in recorded form or as soon as practicable after the proceedings are commenced, whichever is later (s289L).
Where the accused is unrepresented, service of the audio copy only is required. In these circumstances, the prosecutor must provide the defendant with an opportunity to view the video recording at a police station (s289M).
Analysis: Concerns for the Defendant
There is a concern that the adjournment period of a maximum two weeks available under s289Q(3) to enable a defendant to view or listen to a recorded statement is an unsatisfactory length of time. In circumstances where a defendant has been unable to view a recorded statement within that length of time, the Court should be able to grant a longer adjournment period. Since the recorded statement will no doubt form a crucial part of the evidence, the Court should ensure that the defendant has had an opportunity to view or listen to this statement. If a client were legally aided, there may also be extra costs to be taken into consideration (including travel costs to view the material).
While the aims of the new legislation are understandable, there is cause for concern with regards to its effects on the evidentiary process. If a recorded statement is to be admitted as the evidence in chief it effectively means that the hearsay and opinion rules of admissibility found in the Evidence Act 1995 no longer apply (as made clear in s289I of the Criminal Procedure Act). This could be seen as unfairly prejudicial to a defendant. There would be no opportunity to cross-examine on any inconsistencies made between a written statement and the evidence in chief given in court. This could negatively impact upon a defendant's right to a fair trial.
Relying on a statement taken so soon after a domestic violence incident as evidence in chief may contain a threat to the presumption of innocence that is the cornerstone of our criminal justice system. The new measures rest on an assumption that a recorded statement taken so soon after an alleged offence is a true statement that should be accepted. This assumption is prejudicial. It must be kept in mind that not all those charged with domestic violence offences are guilty, and not all statements given by a complainant are reliable or accurate. Furthermore, the emotional impact of a recorded statement, especially a video recording, could severely and unfairly disadvantage a defendant's case. The rhetoric surrounding these new laws suggest that, rather than providing a thought-out preventative strategy, the new measures are a knee-jerk reaction to the issue of domestic violence. Interfering so intrusively with the process of a defended hearing can only do more harm than good.
This note was prepared by Rachel Gregory, solicitor at O'Brien Solicitors.