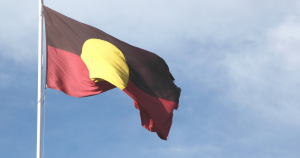 Time is running out to save an invaluable legal service. The Aboriginal Legal Service's Custody Notification Service (CNS) is a 24-hour phone line that gives legal advice and general support to Aboriginal people in custody. Government funding runs out at the end of June.
What the Custody Notification Service (CNS) does
The phone line was one of the very few measures introduced after the Royal Commission into Aboriginal Deaths in Custody. It proved immensely effective. The service helps Aboriginal people in custody to know their rights, thus ensuring that police don't mistreat individuals. The CNS brings the law's protections into policy custody cells. It helps prevent all the preventable injuries and deaths in police custody. In fact, since the introduction of the CNS in 2000 to NSW and ACT, there have been no Aboriginal deaths in custody.
Custody Notification Service (CNS) protects Aboriginal people
Given the historically fractured relationship between Aboriginal people and the police, the experience of going into custody is particularly terrifying. Not only does the CNS provide legal advice, the lawyer has training to comfort the individual and to detect any risk of self-harm. The CNS doubles as a safety net for the welfare of Aboriginal people in custody.
The CNS assists approximately 15,000 people per year, at a cost of $526,000. For a government that would spend the same amount to incarcerate two juveniles for one year, this is a paltry sum. In fact, by informing Aboriginal people in custody of their rights the CNS actually helps to reduce the rate of incarceration. It would cost more to let the CNS lapse than it would to continue its funding.
Sign the petition to save the CNS
It would be a terrible error to allow funding for the CNS to run out at the end of June. The Aboriginal Legal Service has started a petition here, is raising funds here. It asks people to contact Senator Nigel Scullion, Minister for Indigenous Affairs. Awareness of this threat to justice needs improved visibility, so that we can #savetheCNS.