We are a Sydney-based firm who can take on civil cases in all states and territories around Australia. This page contains information for people based in Northern Territory who may want to sue the NT Police. If you are looking for representation in another location, please visit our main page here.
—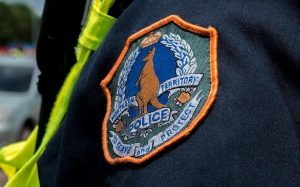 If you are a victim of police brutality in Northern Territory, you can sue the NT Police Force for false arrest, unlawful imprisonment and malicious prosecution.
O'Brien Criminal & Civil Solicitors can represent you in a civil claim against:
The Northern Territory Police Force;
Office of Public Prosecutions in Northern Territory;
Corrections Northern Territory.
We can also assist you in making a claim against:
Bouncers or security guards; or
Officers of Public Transport Northern Territory.
When can you sue the NT police?
Common occasions where a person may have an action against the police include:
Occasions where a Magistrate has made a determination that the arrest and detention of a person was unlawful. This may include situations where the police did not have the power to arrest and situations where the police used excessive force to make an arrest.
Occasions where a person's arrest and detention in relation to bail or AVO conditions which previously been varied, dispensed with or where such conditions no longer exist.
Our expertise in Unlawful Arrest and False Imprisonment
O'Brien Criminal and Civil Solicitors are seen as experts in this area of law. To this end, our principal criminal lawyer was the Principal Lawyer at Katherine Regional Aboriginal Legal Aid Service (North Australian Legal Aid Service) from 2000 to 2006. Also, our chief civil lawyer also worked in the NT for several years.
This civil solicitor has assisted many clients in making successful claims against the Police and other authorities. For further information, read about our successful case studies here.
Contact Us about Suing the Police
Have you been mistreated by the police or other person in a position of authority? Contact us to determine whether you might have a civil claim against the police. Call us on (02) 9261 4281 for a free initial consultation.