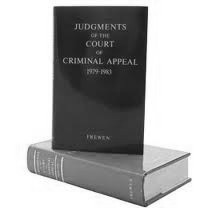 O'Brien Criminal and Civil Solicitors regularly prepare and present criminal appeals across all levels of criminal Courts. If you are not happy or have concerns that you didn't get a fair go with a Court decision, our lawyers can help. They will advise you on whether you have good reasons for an appeal. If your case warrant it, we will professionally and successfully conduct that appeal for you.
We regularly represent people appealing decisions:
from the Local Court to the District Court
from the District Court to the Court of Criminal Appeal
from the Court of Criminal Appeal to the High Court
from the State Parole Authority to the Supreme Court
See our criminal appeals case studies.
Contact O'Brien Criminal and Civil Solicitors on (02) 9261 4281 to set up a free appointment with the defence lawyers in our Sydney office. 24 hour phone / text: 0421 373 961