If you are appearing before a public hearing of the Law Enforcement Conduct Commission (LECC), O'Brien Solicitors has the capacity and the expertise to represent you.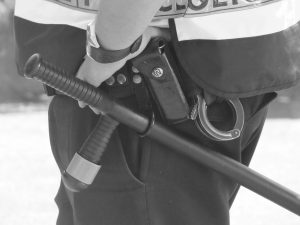 As of 2017, the LECC is the current civilian body responsible for investigating police conduct. If you are summonsed by the LECC, you will want to be properly equipped to handle the ins and outs of this new organisation and any questions that might be thrown your way.
At O'Brien's Solicitors, our experience and zeal representing clients at public hearings is renowned, including dozens of appearances at Royal Commissions. You can rest assured that our proficiency with the practices and methods of Commissions will assist you to present your case in the best possible light.
If you have been summonsed to attend a public hearing conducted by the Law Enforcement Conduct Commission, contact O'Brien Solicitors on 9261 4281 or via the form on this website.
What is the Law Enforcement Conduct Commission?
The Law Enforcement Conduct Commission was established in early 2017 as  'as a permanent independent investigative commission to provide oversight of the NSW Police Force and NSW Crime Commission'. We also wrote about it in our blog. Significantly, it replaces the Police Integrity Commission, the Police Division of the Office of the Ombudsman and the Inspector of the Crime Commission.
The matters that the LECC deal with are likely to be complex and controversial matters, and operate in full view of the public. As such, it is crucial to find a lawyer who can help you to navigate the legal and other intricacies of appearing in a public hearing called by the LECC.
 

 (02) 9261 4281

O'Brien Criminal and Civil Solicitors are located at:

Opposite the Downing Centre

Suite 504, Level 5
233 Castlereagh Street
SYDNEY NSW 2000

Close to Central Local Court