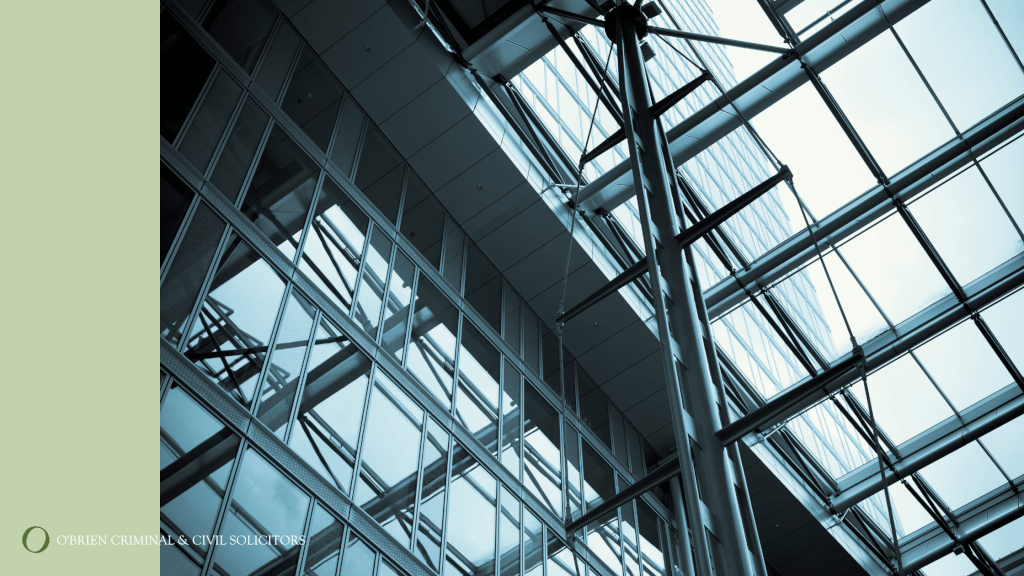 What is insider trading?
Insider trading is a crime that involves an individual using sensitive information to make a profit, another benefit, or avoid losses. This information is not available to the public. In many cases, the information is obtained from the where the accused works. 
In particular, insider trading involves the buying, selling, or trading of shares or other financial instruments (bonds, stock options) using price-sensitive unpublished information. This information has the potential to affect a stock price or price of another other financial product. Insider trading is a type of white-collar crime that usually happens in the finance industry. Specifically, stock trading is prone to insider trading activity.
In this context, a financial product is securities, derivatives, interests in managed funds, stocks, bonds, and superannuation products.

Information not available to the public 
The important element of this crime is that it concerns information that is not available to the public. Therefore, insider trading does not take place if the public is aware, or has means to become aware, of the information. 
What the law defines as available to the public is information that is readily available to the public. 
For example; 
Information that is known to those who might invest in products whose price could be influenced by the information and,

A reasonable amount of time has passed since the information has been made publicly available.
Insider trading in NSW 
Insider trading in NSW is illegal. The conduct is deemed unfair as it can manipulate the price of shares and other financial products. This manipulation can cause others to lose a lot of money. Basically, insider trading gives someone an unfair advantage at the expense of others.
Insider trading in NSW is initiated by the Australian Securities and Investment Commission (ASIC). The District Court typically hears cases on insider trading in NSW. 
In NSW, the Corporations Act 2001 governs this section of law. Insider trading is defined as prohibited conduct. The law states that if someone has inside information and they know it is inside information, that person must not:
Buy, sell, or otherwise apply for a related asset or financial product,
Enter an agreement or contract to do the above or
Give the insider information to someone they know or ought to know might buy, sell, or otherwise apply for a related asset or financial benefit or,
Persuade or otherwise procure another individual to buy, sell, or otherwise apply for a related asset or financial product.
Insider trading charges in NSW 
Similarly, the following must have occurred to result in an insider charge:
You held, or otherwise had access to sensitive information and,
Said information was not typically available to the public and,
You knew it was not available to the general public, or you should have known and,
A reasonable person would have known this information was sensitive for trading and,
You knew that the average person would have known this was sensitive information for trading, or you should have known,
Finally, you used, or attempted to use, this sensitive information to trade, or you partook in trading activities via another individual.
Intention to use information for insider trading in NSW
Interestingly, it is not a requirement for you to actually use the information. It is enough for you to possess the information and have the intention to use it.
Exceptions to insider trading
There are several exceptions for insider trading. 
For example; 
Underwriters acquiring products under an agreement.
Someone acquiring products under a requirement imposed by the Act.
Communicating said information under a requirement imposed by a government body.
The buying or selling, or otherwise applying for an asset by a partner or employee of a person who has inside information. However, you do not have inside information just because of association.
A financial service agent acting under the direction of a client who has inside information. Again, it is not an offence merely because of the association.
Another defence is if the person you gave the inside information to already knew that information. There are also defences related to insurance as where underwriters need certain information.
However, in these cases, the prosecution must prove that the above defences do not apply.
What is the punishment for insider trading in NSW?
Insider trading in NSW carries severe punishments. If found guilty of insider trading in NSW, someone could face up to 10 years imprisonment and/or a hefty fine. A fine is either $495,000 or three times the profit gained/loss avoided – whichever is greater.
However, the penalties for a company found guilty of insider trading in NSW are different. In this case, a company faces fines of up to $4.95 million or three times the profit/loss avoided. Alternatively, a court might fine a guilty company 10% of its annual turnover.
Insider trading in NSW – Civil or Criminal?
It is up to the ASIC if they pursue a civil penalty or a criminal one for the offence of insider trading in NSW. If a civil matter is chosen, a person can face a fine of up to $450,000. On the other hand, a company might have to pay $1 million.
The Australian Securities and Investments Commission (ASIC) will consider many factors when deciding a punishment. 
These considerations include;
The amount of profit/loss avoided.
The accused's character.
If the accused suffered any other penalty such as losing their job.
How they received the sensitive information.
Their personal circumstances.
If the accused pleaded guilty.
If there is an opportunity for rehabilitation.
Whether the offender's family suffer any hardship.
Australian Examples of Insider Trading
Lukas Kamay was famously involved in an insider trading scandal in Australia. The 24-year-old received the largest prosecution in Australia to date for insider trading.
Lucas Kamay Case 
Kamay worked as a currency trader at the National Australia Bank. He had a good friend with a man named Christopher Hill. Hill worked at the Australian Bureau of Statistics. The pair met and Hill agreed to use his position to send Kamay sensitive information. This information included employment, trade, and retail figures. Hill promised to send this just before the figures were released to the general public. As a result, Kamay used this data to make trades on the currency markets. Typically, he received information on which way the Australian dollar was expected to go.
Insider trading at workplace 
In the beginning, the two agree to only make a profit of up to $200,000. The pair split this amount. However, all did not go to plan. Meanwhile, Kamay created three other trading accounts behind Hill's back. In nine months, Kamay made over $7.2 million. He even bought a property worth a whopping $2.57 million on TV programme, The Block.
Being caught for insider trading 
In the end, a stock broker tipped off the ASIC and the Australian Federal Police. The broker noticed Kamay's unbelievable success rate and grew suspicious. In addition, he also noted that all of his trades involved statistical data. An investigation commenced soon after. As a result, Kamay and Hill were arrested in 2015.
The broker did his own investigation. He went through Kamay's friends on Facebook and found Christopher Hill. The stock broker then found out where Hill worked and put two and two together! He rang the ASIC and reported the two men for insider trading.
The court sentenced Kamay to seven years and three months in prison despite the best effort of his insider trading lawyers. However, Hill only received three years and three months. The court dismissed Kamay's attempts to appeal the decision in 2015.
How our insider trading lawyers can help 
Our insider trading lawyers can help you with your charges 
Are you facing insider trading charges? 
Our experienced insider trading lawyers can help you. Get in touch with us today. Call O'Brien Criminal and Civil Solicitors on (02) 9261 4281 to set up a free appointment with an experienced Sydney fraud lawyer.
1. Full-service criminal defence firm 
O'Brien Criminal & Civil Solicitors is a full-service criminal defence law firm meaning that we provide legal advice on both criminal and civil law. After the completion of your criminal case, we can also continue to represent you in your civil matter (if one exists). 
In addition, we have represented many clients in their criminal matters and then proceeded to assist them in making a civil claim against the police. For instance, for unlawful arrest and false imprisonment, or suing a publisher for defamation. 
2. Competitive costs 
Your first consultation with one of our criminal lawyers is free. This is your opportunity to speak to us about your case and for us to discuss with you what your options are. If you choose to proceed with our services we will provide you with a cost agreement that sets out your legal fees. O'Brien Criminal and Civil Solicitors provides cost-effective and professional legal advice.  
In some instances, we also offer reduced fees or pro bono services at the discretion of our Principal. Additionally, we can assist you in applying for Legal Aid if you are eligible. Speak to us if you have concerns regarding your ability to pay your legal fees.
3. Experienced  team of lawyers
Our criminal lawyers have handled cases in courts across NSW at Local Courts, District Courts and also the NSW Court of Criminal Appeal. With a wealth of experience in assisting clients with bail applications, trials, sentencing hearings, and also appeals. 
4. Our trauma-informed approach to legal practise 
O'Brien Criminal and Civil Solicitors utilises a trauma-informed lawyering approach when interacting with our clients. We also understand that you have dealt with traumatic events and that engaging with authorities and courts is a stressful experience that might re-traumatise you. For this reason, we are sensitive to your mental and emotional needs and will assist you in an appropriate manner. Read more about our thoughts on trauma-informed lawyering.
Related posts: