If you have experienced police brutality, you can sue the police for their unlawful behaviour. O'Brien Criminal and Civil Solicitors have a reputation as leaders in the area of law of suing the police for false arrest, unlawful imprisonment and malicious prosecution.
O'Brien Criminal and Civil Solicitors can represent you in an action against:
The NSW Police Force or Police agency in another State or Territory;
The Director Of Public Prosecutions (DPP);or
We can also assist you in making a civil claim against:
Bouncers or security guards; or
Transit or transport officers for assault, battery and false imprisonment.
Our civil solicitors have successfully settled many claims against these institutions which have resulted in substantial compensation for our clients. Scroll to the bottom of the page to see our case studies and testimonials from our clients.
When do you have an action against the police?
Examples of situations where you can sue the police for false arrest and unlawful imprisonment include, but aren't limited to:
where you have been arrested and charged with a criminal offence, the prosecution drops the charges and the Magistrate finds that your arrest was unlawful. This may include circumstances where the police did not have the power to arrest and/or they used excessive force to make an arrest;
Where you have experienced a strip-search but the officer didn't have the legal power to do so;
A situation where you have been arrested and detained in relation to breaking bail conditions or AVO conditions. However, those conditions  have previously been varied, dispensed with or where such conditions no longer exist.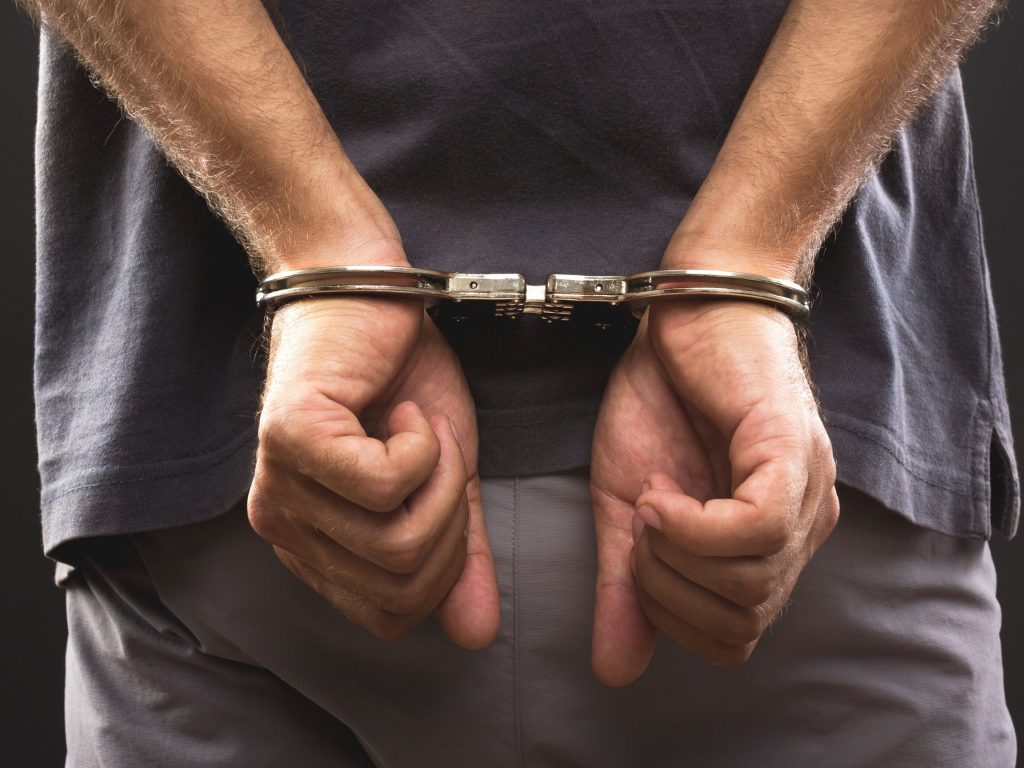 O'Brien Criminal and Civil Solicitors have a significant practice in the conduct of civil actions against police (suing the police) for unlawful arrest and unlawful imprisonment. The firm has achieved outstanding success in this field of law.
This includes a case where we successfully defended a practising lawyer who was unlawfully arrested. Not only did the Local Court dismiss criminal charges against this lawyer, the firm went on to successfully sue the police for damages. Consequently, the client achieved a satisfactory cash settlement.
If you have experienced inappropriate treatment by police:
wrongful arrest,
unlawful imprisonment,
malicious prosecution,
excessive force, assault
contact us today for a free consultation. 
To examine many of our other successful cases in this area, click here.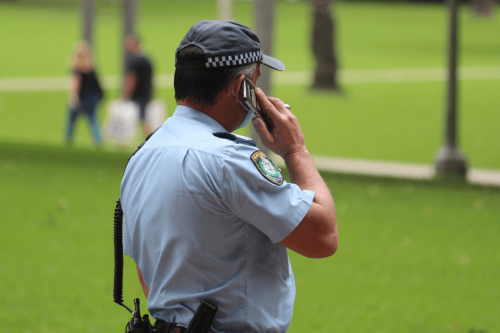 We can represent you in your civil claim against the police on a no win, no fee basis if we think that your case has a high probability of success. Speak to us and we can advise you on the likely prospects of your case and whether we can run it on a no win, no fee basis. You can read more about our no win, no fee cost agreements here. 
Suing the Police in Locations other than New South Wales
We also are experienced in and able to conduct cases involving suing the police in locations other than NSW for false arrest and unlawful imprisonment. We have experience in Melbourne, Victoria; Adelaide, South Australia; Brisbane, Queensland; Darwin, Northern Territory; Western Australia and Tasmania. If you live outside of NSW, simply give us a call and tell us a bit about your case. We will book you in for a free initial consultation with one of our civil solicitors.
Our Expertise
Our Principal, Peter O'Brien and our civil solicitor are leaders in the fields. Peter often lectures other lawyers on the finer points of this area of the law. To see Peter's conference paper on the topic of actions against the police – click here. He is also the co-author of a leading book in this area, covering all jurisdictions. In both cases leading barrister Corrie Goodhand was a co-author.
The civil solicitor specialises in this area of law, and has achieved successful settlements with a large number of clients. View some of the successful cases here.
Testimonials
Suing the Police Testimonial #1
Thanks for helping me achieve a good outcome in my case!
I approached O'Brien Criminal and Civil Solicitors in regards to my civil matter. I had been unlawfully arrested and was originally not going to proceed with my claim because I didn't think that I had a winning case. However, the civil solicitor convinced me that I had a case and has been very helpful throughout the entire process. He explained the law and my case thoroughly. He was in constant contact throughout the entire process and kept me up to date with what was going on. I am extremely pleased with the outcome and it was exactly what I wanted.
I recommend to anyone with any problems that O'Brien Criminal and Civil Solicitors is the way to go! – JT
—
Suing the Police Testimonial #2
As a victim of police brutality, I was dismayed by the total lack of concern and a refusal to investigate the complaint I made in writing to the NSW Police and NSW Ombudsman. When the baseless charges against me were finally dismissed on appeal in the District Court and the Police again refused to investigate my complaint against them, I felt compelled to take civil action against the NSW Police, in an effort to seek accountability on the part of NSW Police.
Even before I contacted O'Brien Solicitors, I was encouraged by the information and positive attitude shown on their website. Peter O'Brien and the team at O'Brien Solicitors have been wonderfully helpful and supportive in seeking legal redress through the Courts. I was amazed and relieved when O'Brien Solicitors achieved an outcome that spared me any further distress or inconvenience and more than satisfactorily compensated for the pain and suffering I had endured as a result of my unfortunate encounter with a couple of over-zealous police officers.
I wholeheartedly recommend O'Brien Solicitors to anyone who has experienced police misconduct and had their rights trammelled by heavy-handed police officers. –  JS
Contact O'Brien Criminal and Civil Solicitors about Suing the Police
If you are thinking of making a civil claim against the police, speak to our false arrest lawyers today for expert legal advice. Call us on (02) 9261 4281 for a free initial consultation to discuss your legal options.