NSW Strip Search Saga: Rolling Revelations of Systemic Abuses of Power
In October 2019,  a 16-year old girl identified as "BRC" gave evidence to the LECC, the  NSW Police Force's anti-corruption watchdog. BRC described being strip-searched by a NSW Police Officer; in her words, she "could not stop crying" as she squatted in an open-flapped tent while a police officer examined her vaginal area.
Two months later, a 15-year old boy identified as GEN13C described to the LECC "shaking with nerves" as NSW police officers conducting a strip search requested he "pull down your pants… hold your dick and lift your balls up and show me your gooch". GEN13C complied- the officer observed while the child variably lifted up his testicles.
Like 12,014 individuals  strip-searched by NSW Police from 2014-18, the searches of BRC and GENC13's found nothing. The LECC's identified both strip searches unlawful. They join hundreds of individuals subjected to a systemic and entrenched abuse of police strip search powers by the NSW Police.
Since 2018,  multiple LECC inquiries into strip search practices of NSW Police have produced rolling revelations of entrenched, systemic abuses of power. On Tuesday, the LECC released their latest report; an analysis of investigations conducted by Strike Force Blackford. Established in March 2019 by the NSW Police Professional Standards Committee (an internal body- think police policing police) , Strike Force Blackford was the NSW Police's answer to the LECC's own external strip search inquiries.
Remove Your Tampon: Strip Searches Investigated by Strike Force Blackford
The report details the Strike Force's investigations into the strip searches of six young women in 2019 . These occurred at various NSW musical festivals, as well as one one strip search conducted outside the Star Casino.
The report reveals strip search conduct conduct variably described as 'degrading', 'traumatic' and showing a 'lack of clarity of frontline officers regarding the lawfulness" of various protocols.
These included a woman being asked to remove her tampon during a search; a young woman being asked to squat and cough; officers laughing at a young woman who had been searched; an officer commencing a search by saying "same as the last girl" and pointing to the woman's groin. Police records of one complainant's strip searches were mysteriously deleted. Several women whose searches produced nothing were issued Banning Notices from the festivals they were trying to attend.
As put by one young woman, she felt  "violated, scared and treated like a criminal when in fact she had done nothing wrong".
'Traumatic", "degrading" and "humiliating"
The LECC's report adds to a proverbial Greek Chorus of  often-young individuals experiencing 'traumatic', 'degrading' and 'humiliating' strip searches at the hands of the NSW Police.
Unlike their reports on BRC and GEN13c, the LECC declined to comment on the lawfulness of the strip searches investigated by Strike Force Blackford. Tellingly, the LECC did request/recommend that the Commissioner of Police apologise to one of the complainants, and critically caution about deletion of police records. The LECC report did note that the Strike Force's internal investigations have released variable preliminary findings of misconduct- some sustained against officers, others not.
Blackford is set to release their own detailed findings of the strip searches. These will be eagerly anticipated. Will in-house investigations of the police's own be as scrupulous as the LECC's independent inquiries? Will they explain why findings of misconduct were not sustained against several officers, despite a prima facie case for unlawful abuse of powers?.
If you have been the subject of a potentially unlawful strip search or other police misconduct, O'Brien Criminal and Civil Solicitors are able to pursue your possible claim anywhere in Australia. Please don't hesitate to contact us today on 02 9261 4281 or by email at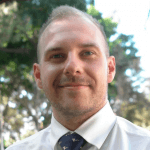 Oliver is a law graduate who is passionate about the ways in which the law can alleviate injustice. Oliver practices across intentional torts, abuse, privacy and defamation.