Fines for Protestors, Not For Pubs
Last Friday, NSW Police Officers approached demonstrators at the University of Sydney, who gathered to peacefully protest looming COVID-19 related University cuts . Not without irony, Police fined protestors  for violating COVID-19 Health Orders. Fines for some protestors were in the vicinity of a neat ~$1000.
Protesters at @Sydney_Uni got arrested and fined for taking part in a small socially distant protest against jobs and course cut. #Student #Sydney @abcnews @SBSNews @jennyleong pic.twitter.com/Iw96v2qwx4

— Aman Kapur (@AmanK2042) July 31, 2020

The fines at Sydney Uni come less than a week after NSW Police Commissioner Mick Fuller successfully intervened to prohibit a 'Justice for David Dungay' protest in Sydney's Hyde Park. This intervention was despite organiser Paddy Gibson assuring the Commissioner of adherence to social distancing guidelines. Commissioner Fuller had already- albeit unsuccessfully- attempted to prohibit several other Sydney BLM protests in the proceeding month.
Needless to say, Gibson and his protestors congregated in Hyde Park in Sydney's CBD on Tuesday 28 July. Six arrests were made. Reporter Josh Lees described the gathering in an article in Red Flag; as soon as " six people, standing at a distance from one another, wearing masks, in a giant park, in a state that is not in a lockdown" had gathered, police began issuing directives for the protestors to disperse or " be arrested and fined".  Lees saw the irony in six protestors being arrested when, two days earlier, thousands of Sydney-siders had packed their favourite pubs, restaurants, workplaces and shops. As he put it-
"Three hundred people are allowed to pack into a pub, a restaurants or a casino in NSW, while no workplaces or schools are closed, and thousands can go to shopping malls or the footy. But 21 people in a park is a crime".
The Double-Standard of COVID-19 Fines: Public Health Order No 4
The experiences of the Sydney Uni protestors and of BLM protestors is not in isolation. Rather, they are part of a larger narrative, one spun over the past few months by a NSW Parliament and Police Force who have left protestors out to dry during COVID-19.
Why is it that you can go to your favourite pub with 299 other people on the weekend, but attending a protest of six would get you fined and arrested? Where does this double-standard come from? In a black-and-white law sense,  the problem starts with the current Public Health Orders- snappily named Public Health (COVID-19 Restrictions on Gathering and Movement) Order (No 4) 2020. Enacted by the Hon. Brad Hazzard– NSW's Minister for Health and Medical Research- these orders are the source of NSW's lock-down rules and sanctions.
Under the orders, hospitality locales (think your preferred local watering-hole or restaurant) are permitted one person per four square-metres in the premises- or a maximum of 300 persons. The same applies to places of worship, with a maximum of 100 persons. Sporting facilities are also covered- venues can host 25% capacity or max 10,000 patrons.
And what about protests? Under the same orders, "outdoor public gatherings" such as protests cannot exceed 20 individuals. That is unless you're congregating for one of those aforementioned religious services, or going to the supermarket, etc.
The COVID Protest Fiction
Let's be frank.  The idea that pubs, churches, and sports matches are more COVID-immune than protests is fiction. It is a myth. It is not based on tangible evidence. The previously mentioned exempt locations- dining facilities, shopping centres, and churches– have been linked to outbreaks of COVID-19. So far in Australia, protest gatherings have not.
Accordingly, the question behind the current COVID Orders and how they're enforced is more ideological than evidence-based. Are protests immune from COVID? Of course not. Yet when drafting the most recent Public Health Orders, it would have been entirely possible for the Berejiklian Government to carve out reasonable exceptions for COVID-19 safe protestors who adhere to COVID Safety Plans- as required with pubs and restaurants. The Government declined to do so, and – following cues from the Morrison Federal Government vowed to encourage prohibition for future protests.
In NSW, culpability doesn't start and end with the NSW Government, but lies also with the NSW Police Force. True devotees of O'Brien's blog will remember our previous discussions about police discretion during COVID. To recap for the uninitiated- when police are confronted with potential violations of COVID-19 restrictions, they have discretion to issue fines or not. This is often informed by internal directives/policy from the NSWPF. Recent interventions- such as those at Sydney Uni and Hyde Park, and publicly by Commissioner Fuller suggests that there is no internal policy urging police discretion to not fine Australians who want to politically communicate.
Where Does This Leave Protest & Political Communication During COVID?
The ability to protest in Australia is a fragile creature. Currently, Australia has no general Charter of Rights enshrining the right to protest. The Australian Constitution is a notoriously scant mistress when it comes to explicitly protecting the rights of Australians. While The Constitution does contain an implied freedom for Australians to political communicate, this is not a personal right. Rather, it prohibits certain Government legislation that impacts the ability of Australians to communicate. For an example of how far the freedom regulates Government legislation, see High Court challenges to Abortion Zone laws in Victoria.
Interestingly, in Commissioner Fuller's recent challenge to the Hyde Park BLM protest, Mr. Gibson argued that the legislation allowing the Commissioner to prohibit his protest violated this implied Constitutional freedom. The Court rejected this argument, and it was not raised again on appeal.
While BLM and University Cuts are more 'high profile' protests, the use of COVID regulations to stifle political communication may be more insidiously small-scaled. Paul McAleer- Sydney Branch Secretary of the Maritime Union of Australia has also recently experienced NSW Police utilising COVID regulations to disburse his Union's political communication.
Mr. McAleer described to O'Brien Criminal and Civil Solicitors a recent MUA meeting of eight maintenance workers that was disrupted/disbursed by three police cars, with officers citing COVID regulations. As Mr. McAleer describes-
"…The double standards and hypocrisy of police and employers demonstrates a cognisant effort by the ruling class to disrupt democratic rights of working class people…we are seeing concerted efforts by authorities operating on behalf of employers to smash workers attempts to protect themselves against attacks. Employers are using the crisis to hamstring a fight back by workers for dignity and justice. It's an Orwellian wet dream…"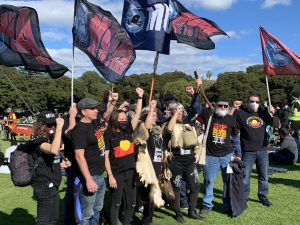 Mr. McAleer hits the nail on the head. In the time of COVID, Australians need to be more vigilant than ever of systems of authority utilising the pandemic to establish new normative agendas regarding political communication. Under the current NSW Health Orders, it's hard to imagine an alternate reality-  where protestors submit COVID Safety Plans, gather and observe social distancing/ hygiene practices, and interact with NSW police in a way that ensures public health safety rather than oppressive fines.
While such an alternate reality feels like a far-flung fiction, it's not. As it currently stands, the NSW Government and Police have the ability to maintain genuine respect for political communication and protest in Australia. Critical NSW citizens should be querying about why they haven't.
If you have experienced police misconduct during COVID-19, O'Brien Criminal and Civil Solicitors are able to pursue your possible claim anywhere in Australia. Please don't hesitate to contact us today on 02 9261 4281 or by email at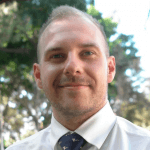 Oliver is a law graduate who is passionate about the ways in which the law can alleviate injustice. Oliver practices across intentional torts, abuse, privacy and defamation.