Priests to be jailed for not reporting confessions of child sexual abuse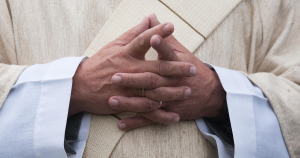 Priests in Queensland will face three years in jail if they fail to break the seal of confession in relation to child sexual abuse.
The new law passed through QLD Parliament on Tuesday, citing that members of the clergy will be forced to report known or suspected cases of abuse to the police.
For decades, religious institutions and their members were able to use the sanctity of confessional as a defence or excuse in child sexual abuse matter.
The QLD Government has recognised that the current system was failing children. O'Brien Criminal and Civil Solicitors have represented many victims of child sexual abuse whose lives were completely torn apart by the abuse they suffered.
Queensland takes the lead in breaking the sanctity of confessional to protect children
The QLD Police Minister Mark Ryan told the ABC that the new laws would ensure better protection of vulnerable children.
"The requirement and quite frankly the moral obligation to report concerning behaviours towards children applies to everyone in this community," he said.
The law is a part of recommendations handed down from the Royal Commission in Institutional Responses to Child Sexual Abuse. Other states continue to debate similar proposals with the action from QLD hopefully pushing other states to follow.
The new law will apply to any information received in confessionals from now on, even if the actual abuse happened in the past.
Catholic Church denies that young people will be helped by the new law
Earlier in the year, Brisbane Catholic Archbishop Mark Coleridge told the ABC that it would "not make a difference to the safety of young people."
Hetty Johnson from the child protection group Bravehearts expressed support for the new laws. "I don't think there is enough jail time in the world that would replace a child's innocence … what sort of punishment is suitable for someone who would allow that to happen?," she told the ABC.
The passing of the law coincides with Queensland Child Protection Week.
If you have been affected by historic sexual abuse, contact one of our lawyers today on 02 9261 4281 or . We can assist you from anywhere in Australia.