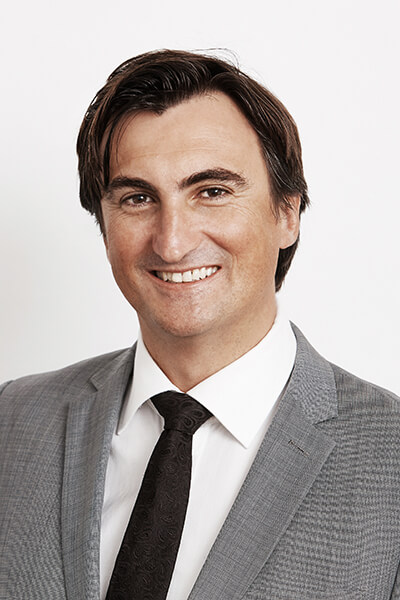 Principal Lawyer
LLB, Accredited Specialist (Criminal Law)
Experience
Peter is the Principal Lawyer and founder of O'Brien Criminal and Civil Solicitors. Peter is a highly experienced criminal defence and civil lawyer with more than twenty years of experience in NSW and interstate.
Some of his key experiences prior to establishing the firm include:
Co-founding the UTS Community Law and Legal Research Centre (1996);
Working as a solicitor for the Children's Legal Service of NSW;
Working for the Katherine Regional Aboriginal Legal Aid Service in the Northern Territory (2001-2005);
Receiving an Award for Outstanding Representation of Children and Young People from the National Children's and Youth Law Centre (2002);
Working in a senior role at the NSW Legal Aid Commission (2006-2008); and
Lecturing within the Law Faculty at the University of Technology Sydney (2006-2013)
Since establishing O'Brien Criminal and Civil Solicitors Peter has:
Of course his experience and successes extend far beyond this short list.
Testimonials
"Dear Peter,
Thank you very much for your help with my PCA matter. I can only imagine the situation I would have found myself in had I done the matter myself. I am very grateful for your professional and courteous assistance." Dr L
"I was very impressed with Peter O'Brien and his team. Having charges against me and my partner, he was very successful – all charges were dropped. I would highly recommend O'Brien solicitors. His work in the courtroom was professional and he didn't miss a beat. I have had the darkest cloud hovering over me and these charges by police would have ruined my career. Peter was extremely knowledgeable and by far the best lawyer to handle my case." DE
"Dear Peter,
The thought of potentially going to jail for something I did not do terrified me. Your preparation and diligence in preparing for the trial was first class. I cannot thank you enough." F
"Dear Peter,
Your strategic advice during the case showed that you have a mastery of criminal legal process. After my previous experiences with the law, it was amazing to see a lawyer stand up and really fight for me." A
Contact Peter O'Brien
Ph: (02) 9261 4281
Fax: (02) 9261 4282
Email: