If you're involved in a legal dispute that requires the assessment of a forensic psychiatrist, a recent court ruling has clarified your right to record these sessions.
In the case of Hollingsworth v State of NSW [2023] NSWDC 46, a ruling established a precedent that affects the ability of plaintiffs to record their assessment sessions with expert forensic psychiatrists appointed by the defendant.
The case clarifies that under Uniform Civil Procedure Rules (UCPR) Sch 7, cl 5(c), plaintiffs have permission to make a sound recording of the entire assessment session.
However, this permission is subject to the condition that the plaintiff provides the expert with a full copy of the recording. That is only if they receive a request to do so.
This ruling is significant because it allows plaintiffs to have a record of their assessment session, which can be invaluable in litigation. This allows for a permanent record of the expert's findings and opinions, ensuring transparency and fairness in the examination process.
Ultimately, the case of Hollingsworth v State of NSW [2023] NSWDC 46 provides important guidance on the issue of recording assessment sessions and highlights the importance of protecting the rights of plaintiffs in legal proceedings.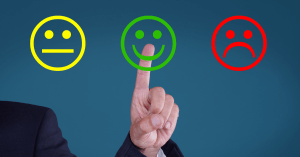 If you need clarification or have any concerns, contact us.