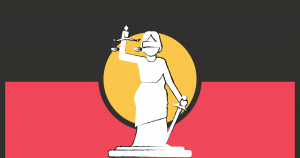 WARNING: Aboriginal and Torres Strait Islander readers are warned that the following article contain images of deceased persons.
Coroner Harriet Grahame has stated that deaths of young men like Tane Chatfield won't be reduced unless Australia addresses the "grossly disproportionate" incarceration of Indigenous Australians. Ms Grahame handed down her coroner report yesterday investigating the sudden death of Tane in his Tamworth Prison Cell in 2017.
The Chatfield family held a press conference last week calling for an independent body to investigate the appalling deaths in custody that Australia has seen.
Tane Chatfield was 22 years old when he was found hanging in his cell at Tamworth Correctional Centre in 2017. Tane had only been back in prison for an hour after spending the night in Tamworth Base Hospital following multiple seizures in his cell.
Coroner Grahame ruled the death a suicide but was extremely critical of the care of the Kamilaroi Gumbaynggirr Wakka Wakka
man.
Inadequate prison medical care
The night before his death, Tane was admitted to hospital after having two seizures. He was returned to prison the following morning where he was seen by a senior nurse.
The nurse who only assessed Tane for a matter of minutes before sending him to his cell has been referred to a professional standards board.
The nurse had little understanding of why he had attended the hospital and stated in the inquest that if she had of known she would have not let Tane back into his cell.
"In my view, the care provided to Tane was cursory and inadequate," Ms Graham stated.
The Coroner made seven recommendations and pressed NSW Prisons to audit and remove all hanging points in Tamworth cells.
A disproportionate issue of indigenous incarceration
Ms Grahame addressed the failure of the NSW justice system to appropriately reduce the "grossly disproportionate incarceration of Indigenous people or to properly grapple with the underlying factors".
"Quite simply, more young Aboriginal men like Tane must be diverted away from the criminal justice system if we are to reduce the number of Aboriginal deaths in custody nationally," she said in her report.
Tane Chatfield first entered custody aged 14.
"Tane's death must be understood in its context of real social injustice, ongoing dispossession and his lived experience of inter-generational trauma," the coroner said.
If  you or anyone you know needs help, please contact one of the numbers below. 
Lifeline – 13 11 14
BeyondBlue – 1300 22 4636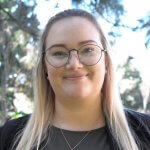 Sarah is a civil solicitor who primarily practices in defamation, intentional torts against police, privacy and harassment.