Facts: 
Assault occasioning actual bodily harm and common assault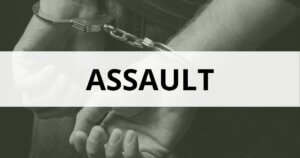 The victim and FF were in a domestic relationship. After an incident Police charged FF with one count of assault occasioning actual bodily harm and three counts of common assault.
The offender disputed the appropriateness of the charges.
Outcome: P
lea of guilty leads to Section 10 and 18 month good behaviour bond
The criminal defence solicitor for FF made representations to the Police on the appropriateness of the charges. The Police withdrew charge sequence 3.
On the remaining charges, the solicitor for FF made submissions that the case fell within the provisions of section 10 of the Crimes (Sentencing Procedure) Act, 1999. In doing so, the solicitor set out FF's subjective case as a person of good character, having a professional position at a large financial institution, and his remorse.  The defence solicitor also tendered a psychological report on FF's behalf as to his remorse and his ongoing rehabilitation on anger management issues.
Accordingly, the Local Court Magistrate conditionally dismissed the charge without recording a conviction pursuant to section 10(1)(b) of the Crimes (Sentencing Procedure) Act. This was upon the condition that FF enters into a bond to:
be of good behaviour for 18 months,
report to Probation and Parole,
and accept the supervision and guidance and comply with all reasonable direction of the Probation and Parole Service in relation to anger management.
Finally, a 12 month apprehended violence order was made on mandatory terms 1(a), (b), and (c).
If you are facing an AVO or AVDO, contact O'Brien Criminal and Civil Solicitors on (02) 9261 4281 to set up a free appointment with the apprehended violence order defence lawyers in our Sydney office.