Firearms Prohibited Order search uncovers shotguns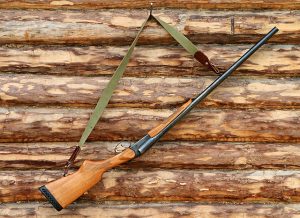 Police served WP a Firearms Prohibited Order while he was at home. Police searched his residence for firearms, firearm parts and ammunition. During the search, they located a locked steel cabinet in WP's garage. WP indicated where the keys were, and police gained access to the cabinet.
Inside, they found:
a 12-gauge double-barrel shotgun,
a 12-gauge single barrel shotgun
and 76 12-gauge shotgun shells.
Police informed him that the cabinet did not satisfy safe storage requirements. WP said the guns belonged to his grandfather and that he had been storing them for around 20 years. He also informed them of his failure to obtain a firearms license, register them or dispose of them. WP cooperated with police during this whole process.
Community Release Order
Subsequently, O'Brien Criminal and Civil Solicitors successfully represented WP at Nowra Local Court. WP was facing charges of four offences relating to:
possessing a prohibited firearm,
possessing ammunition without holding license,
and not taking reasonable precautions to ensure safe keeping.
However, WP avoided conviction via a Section 10, and received a Community Release Order for 12 months. The non-conviction was to allow WP to make an application for the return of his firearms, once he obtained a licence and the firearms were registered.
In conclusion, we ensured that the firearms would be in a secure location until the resolution of these issues.
Australian states such as NSW have some of the strictest firearms laws in the world. Even a replica pistol can be illegal to possess.
Contact O'Brien Criminal and Civil Solicitors on (02) 9261 4281 to set up a free appointment with the defence lawyers in our Sydney office. 24 hour phone / text: 0421 373 961