Whistle-blower priest told neighbour that Vatican told him to be a hostile witness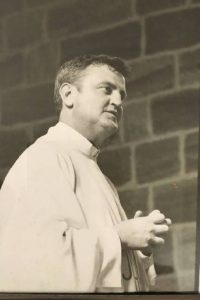 Days before his death, a whistle-blower priest told his neighbour that the Vatican had instructed him to be a hostile witness. The priest was to be called upon to testify against an Archbishop accused of concealing crimes of sexual abuse.
Father Glen Walsh spoke to his neighbour Jamie Hay in October 2017, 10 days before he took his life. The Archbishop's trial was set to begin 11 days after his death.
Father Walsh told Mr Hay that he had met with the Pope about the upcoming trial.
"He didn't name anyone in particular, but he said the expectation from Rome was, they didn't ask him but they said, 'You will be a hostile witness'," Mr Hay told the Sydney Morning Herald. "He was a really devoted servant of the Catholic Church and it was heartbreaking."
Father Glen Walsh targeted by the Catholic Church
Father Walsh came under fire from the Church after reporting the sexual abuse of two boys in his parish to the police, rather than informing the bishop. Walsh reported Jim Fletcher to the police in 2004, to the dismay of the Church.
Walsh told his neighbour that the Church changed the locks on his house and he was forced to sleep in his car after his report.
There are calls into an investigation of the death of Father Walsh. According to the new book The Altar Boys, Walsh was told that the diocese clergy would never accept him after the way he had exposed them.
Greens MP David Shoebridge has written to the Attorney General and the NSW Coroner asking for an inquest into the 71 deaths of men who were educated at Catholic Institutions in the Hunter-Maitland diocese. Mr Shoebridge also asked for special consideration to be given to the case of Father Walsh.
Support is available if any of these topics raised concerns for you. 
Lifeline – 13 11 14
Mensline – 1300 789 978
Kids Helpline – 1800 551 800
Beyondblue – 1300 224 636
If you have been affected by historic abuse at the hands of an institution like the Catholic Church, contact O'Brien Criminal & Civil Solicitors on 02 9261 4281 or .