Drug possession at Mardi Gras party at Ivy Nightclub, Sydney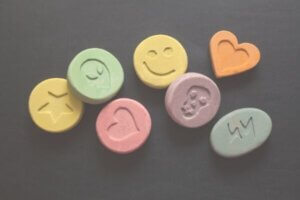 ST attended Candyland Mardi Gras after-party held at The Ivy Nightclub in Sydney's CBD near Wynyard Station. Police observed ST walk towards the entrance where he routinely stopped for security and produced his ID. As ST walked past the police, a drug sniffer dog indicated he was carrying drugs.
Police allege ST denied drug possession and stated he might have been around people who were administering drugs on Mardi Gras. Upon the police searching ST, they found one MDMA tablet in his left short pocket sealed in a drug bag. ST was then arrested by police. Following this, ST maintained his innocence stating he didn't know the drug was in his pocket. 
ST had never been charged with a criminal offence and he was concerned about the impact of a criminal conviction.
Downing Centre Local Court: Community Release Order (without conviction)
O'Brien Criminal and Civil Solicitors successfully represented ST at Downing Centre Local Court in Sydney's CBD.
On his instructions, we confirmed a plea of guilty to a single charge of drug possession for 1 capsule of MDMA, and proceeded to sentence.
Her Honour took into account a number of considerations when determining the appropriate penalty for ST. These included:
the small quantity of the drug,
early guilty plea,
being a person of prior good character,
and having no previous convictions.
Finally, Her Honour accepted it was appropriate to sentence ST to a Community Release Order (without conviction) for a period of 8 months.
Charges, statutes and outcomes
Drug Misuse and Trafficking Act 1985 Section 10
Community Release Order
Crimes (Sentencing Procedure) Act 1999 Section 9(1)(b)
O'Brien Criminal and Civil Solicitors are experienced in defending possession and supply of drug charges. We have assisted many clients in doing so. If you have been charged with an offence(s) and think a similar course of action is appropriate in your situation, call us today on (02) 9261 4281 to discuss your legal options.