Larceny: Person steals coffee scales from Macquarie Shopping Centre cafe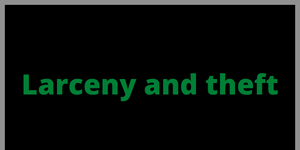 SO was at Macquarie Shopping Centre, in Sydney's northern suburbs, one evening, when she entered a closed cafe.
SO crouched behind the cash register, continuing to move through the cafe and looking at various items. Police alleged SO took coffee scales, valued at $319. SO concealed items in a bag and left. The shopping centre's CCTV recorded SO's actions, including footage of her leaving the shopping centre in her car.
Police later attended SO's address. SO declined to speak to police, who then placed a form of demand on her to confirm the person driving the car. This is under section 14 of the Law Enforcement (Powers and Responsibilities) Act 2002 (NSW). She advised them she was the only person driving. SO was charged with larceny. Larceny is crime of the unlawful taking or theft of the personal property of another person or business
MERIT (Magistrates Early Referral Into Treatment) substance abuse program means CRO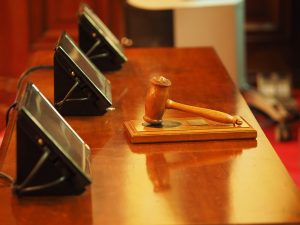 O'Brien Criminal and Civil Solicitors successfully acted for SO. She entered a guilty plea at her first hearing date at Burwood Local Court, in Sydney's inner west.
SO successfully completed the MERIT (Magistrates Early Referral Into Treatment) program and subsequently abstained from substance abuse.
We also highlighted that SO had demonstrated possible rehabilitation.
We then requested that the matter be dealt with by Conditional Release Order. This is under section 9 of the Crimes (Sentencing Procedure) Act 1999 (NSW), which we were successful in obtaining.
Contact O'Brien Criminal and Civil Solicitors to set up a free appointment with the defence lawyers in our Sydney office. We're on (02) 9261 4281 or 24-hour phone / text: 0421 373 961