Facts: Sniffer dog means charges of possession and supply of prohibited drugs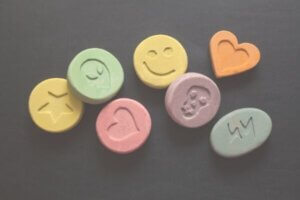 SM attended the "Listen Out" music festival in Randwick. After a drug sniffer dog indicated drugs on SM at the entrance, SM admitted he was in possession of prohibited drugs secreted in his underwear.
Police escorted SM to a nearby searching tent. There, SM produced two clear plastic bags containing nine capsules of MDMA. SM also voluntarily allowed police access to his mobile phone. Police located a drug ledger in the 'Notes' app, which outlined debits and credits for the supply of prohibited drugs.
SM then made admissions he was attempting to provide someone else with drugs. SM was charged with possession and supply of prohibited drugs.
Drug supply charge withdrawn, possession charge results in fine
O'Brien Criminal and Civil Solicitors successfully represented SM at Waverley Local Court.
After negotiation with the police, there was agreement that the drug supply charge would be withdrawn. As instructed by SM, the matter for one charge of drug possession for 9 capsules of MDMA proceeded to sentence. When determining the appropriate penalty, His Honour stated that due to the amount of the drug in possession and the degree of planning that went to concealing the drug, he considered general deterrence an important factor in SM's sentence. General deterrence is the term the legal profession uses for setting an example for others.
His Honour accepted our submissions and took into account a number of factors when determining the appropriate penalty for SM. These included:
the early guilty plea,
SM being a person of prior good character,
having no previous convictions,
and having good prospect of rehabilitations and completing the SMART recovery program.
Consequently, SM was convicted and fined $1200.
If police have charged you over a drug offence, contact us now. Our criminal defence lawyers have vast experience in handling drug cases.