Stalk / intimidate, common assault and assault occasioning actual bodily harm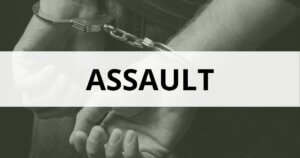 Police charged XWD with stalk/intimidate, common assault and assault occasioning actual bodily harm. They alleged that XWD was experiencing severe intoxication and was verbally abusing the victim after she picked her up.
Upon arriving home, XWD demanded the whereabouts of her bag of marijuana. When the victim could not answer, XWD began to be increasingly hostile and aggressive. The victim phoned her ex partner for assistance.
A physical altercation occurred between the victim and our client. The victim told XWD that she was no longer welcome at the premises and asked her to leave. When the ex partner arrived at the home and interfered, police alleged that XWD began assaulting him resulting in minor injuries. XWD was forcibly removed and went to a neighbour's house. The victim and her ex partner provided statements to police.
Subsequently, XWD received a message to attend Mt Druitt Police Station. Police arrested her upon arrival and cautioned her. XWD agreed to participate in an electronically recorded interview regarding the incident. Police also served her with a provisional Apprehended Domestic Violence order whilst in custody.
Mt Druitt Local Court verdict of not guilty
During the hearing, defence contested the prosecution's evidence and the statements that police got from the victim and the victim's ex partner in Mt Druitt Local Court. The defence was able to cross-examine both persons as to the particulars of the incident and suggest evidence to the contrary of what was given. The magistrate found XWD not guilty for all charges and dismissed the ADVO against her.