Stalk/intimidate intending to cause fear of physical or mental harm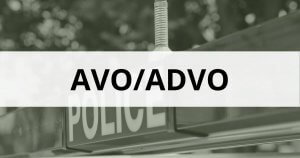 TS was the nephew of the complainant. Police alleged that TS caught a taxi to the complainant's house. Upon getting out of the taxi, TS demanded money from the complainant to pay for the ride.
TS then forced his way inside the house and took some food, before the complainant pushed him out of the house. An apprehended violence order was later obtained protecting the complainant from TS.
Magistrate dismisses matter as prosecution withdraws AVO
O'Brien Solicitors represented TS on two occasions. On both appearances the complainant failed to attend court. On the second occasion the prosecution pulled the charges. The matter was dismissed and the AVO withdrawn.
Contact O'Brien Criminal and Civil Solicitors on (02) 9261 4281 to set up a free appointment with an experienced Sydney AVO Lawyer.