MEDIA RELEASE
BILL SPEDDING MALICIOUSLY PROSECUTED BY NSW POLICE: COURT CONFIRMS
The NSW Supreme Court has awarded Bill Spedding $1.48 million plus interest, holding he was maliciously prosecuted by NSW Police during the 2014 investigation of missing boy William Tyrell.
Statement by Bill Spedding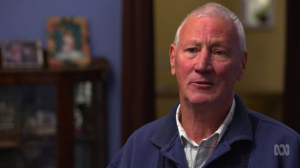 The criminal charges brought maliciously against me by police destroyed me and publicly portrayed me as a paedophile. My reputation was severely and permanently damaged. My family life was torn apart. Our grandkids were taken from us, and their lives have also changed forever.
No sum of money will restore the life I enjoyed before this terrible nightmare. I brought this case to show that police decisions to prosecute must not be taken lightly and, more importantly, must not be taken to achieve some ulterior purpose.
I was prosecuted for crimes I did not commit, all in the hope that my prosecution would further the police investigation of me as a suspect in the disappearance of William Tyrell. This type of conduct engaged in by the prosecuting authorities must be deterred and I hope that Justice Harrison's decision today helps to achieve this purpose.
I hope that the mystery surrounding William's disappearance is solved quickly. And I hope that the incorrect focus upon me as a suspect has not irreparably damaged the prospect of solving this mystery.
I thank my legal team for their support and dedication to my case.
Statement by Principal Solicitor, Peter O'Brien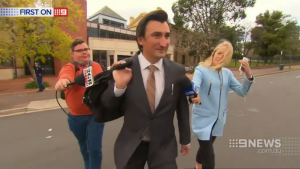 The impact on Mr Spedding and his family is enormous. Mr Spedding faced charges of the most serious nature which caused him tremendous humiliation, embarrassment, and anxiety.
Mr Spedding had to deal with the anxiety and stress of the prospect of being jailed for serious offences for which he was entirely innocent. He also contended with the febrile condemnation of the community. He suffered harassment, intimidation and threats.
The case highlights the need for the police to have an open mind to all investigations. The focus on Mr Spedding was myopic and blinkered. There was no consideration given to alternatives to his guilt. Police closed their minds to the possibility of his innocence, and the focus on him as a suspect distracted them from pursuing other leads in their investigation. It was the worst possible example of poor policing, and the damage that can be brought by it.
Background
In early 2015, Bill Spedding was misidentified by NSW Police as the prime suspect in the disappearance of William Tyrell. Police failed to verify his account and relentlessly pursued him, and it would appear, to the exclusion of other possible leads.
In April 2015, to further pressure Mr Spedding and or to simply stigmatise him, police charged him with serious sexual offences against two children, alleged to have taken place in the late 1980s. These allegations were known by police to be baseless.
After a very public arrest on 22 April 2015 Spedding was remanded in prison for two months before being bailed by the NSW Supreme Court. Mr Spedding faced a lengthy prosecution and intense media scrutiny – portrayed as the worst possible human – a paedophile, a child abductor and as a child murderer.
In March 2018, Mr Spedding was found not guilty for all of the charges laid against him.
In 2019, Mr Spedding sued NSW Police for malicious prosecution and misfeasance in public office. Mr Spedding argued that the prosecution was maliciously instituted and maintained against him. The historical sex offences were not properly investigated, and evidence of his innocence was improperly withheld. The charges were laid to put pressure on Mr Spedding and were used to further the police's investigation into Mr Spedding as a suspect in the disappearance of William Tyrell.
A special thanks to Counsel Adrian Canceri and Tahn O'Rourke. 
A huge thank you to Principal Solicitor Peter O'Brien and solicitor with carriage Fatima Rauf.