Drug importation case study: Pseudoephedrine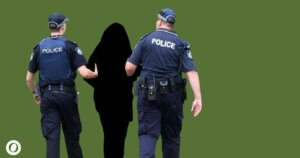 TB was charged with the very serious offence of drug importation. This was a charge of intentionally importing over four kilograms of pure pseudoephedrine without approval. This substance is an ingredient in the process to manufacture methamphetamine. The amount was over 93 times the critical quantity for that particular type of pharmaceutical.
The maximum penalty for the offence is imprisonment for 5 years and/or a fine of $170, 000. The prosecution was seeking to secure a lengthy period of incarceration as punishment for the criminal offence. TB was at risk of aggravating factors, including the possibility that the court might conclude that she travelled overseas with the sole purpose of transporting illicit drugs back into Australia.
Guilty plea leads to short sentence and good behaviour bond
TB entered a plea of guilty to the charge early in the process. Her plea in mitigation focussed on her background and history. She got a sentence of two years and three months.The court backdated this to start from the time of her arrest. Additionally, a good behaviour bond will start on expiry of the sentence.
If you are in need of assistance from a criminal defence lawyer in relation to drugs charges, including supply, possession and importation, contact us at (02) 9261 4281 or at