Discover how we assisted a client in getting a good behaviour bond after common assault charges and breaching his AVO.
—
Client and victim were involved in an argument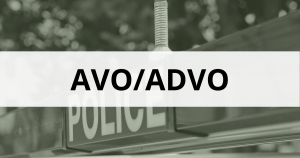 RL and the victim were in a domestic relationship. There was an AVO (Apprehended Violence Order) in place against RL with the victim as the person in need of protection. The AVO prevented RL from assaulting or threatening the victim.
On the day in question, RL threatened to smack the victim's son. The victim claimed that she feared that RL would assault the child. The two parties got into an argument where the victim stated she wanted the relationship to end. She asked RL to leave the premises.
Client charged with common assault and breaching AVO
When he refused to leave, the victim called the police. The police charged RL with common assault and breaching his AVO.
RL had a long history of common assaults with custody, and so there was a strong presumption in favour of a custodial sentence.
Strong defence submissions
He entered a guilty plea at Mt Druitt Local Court. The defence arranged referrals to community organisations to assist him and provide counselling. The court took into account the defence's submissions, and agreed that RL's case was towards the lower end of objective seriousness. This was despite his prior record.
The magistrate granted our client a section 9 good behaviour bond of 2 years for each offence and released him from custody immediately upon sentence.
If police charged you with common assault or breaching an AVO, speak to one of our experienced criminal defence lawyers. Call us on (02) 9261 4281 to book a free initial consultation.