O'Brien Criminal and Civil Solicitors represented MB in his sentencing hearing after he entered pleas of guilty to all charges.
—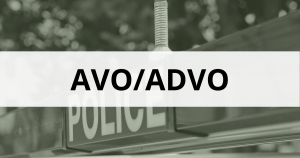 MB was previously in a relationship with the victim. MB had an apprehended domestic violence order (ADVO) against him with the victim listed at the person in need of protection.
The conditions listed on the ADVO prohibited him from stalking, harassing or intimidating her.
Victim received a large number of calls from MB
During a three day period in Spring, the victim received in excess of 100 phone calls to her mobile phone from an unidentified number. Thirty-five voicemail messages were left on the victim's mobile phone to which the victim recognised to be the voice of MB.
At 6am on the morning in question, the victim received a phone call from MB. She was later asked to attend court regarding the ADVO to which she disclosed the breaches to a domestic violence liaison officer. The victim then reported the breaches to Hurstville Police Station.
Client was charged with several stalking offences
Later that day, MB attended Hurstville Police Station where he was arrested and cautioned. He was charged with two counts of use carriage service to menace/harass/offend, contravene prohibition/restriction in AVO and stalk or intimidate with intention to cause fear of physical or mental harm.
A criminal defence lawyer from O'Brien Criminal and Civil Solicitors represented MB in his criminal matter. The firm assisted him in securing bail. He appeared before Sutherland Local Court where he entered pleas of guilty to all offences. The Court considered the pre-sentence report outlining MB's low risk, and the defence's submissions outlining his lack of prior convictions.
The Magistrate agreed that the matter could be dealt with by way of a good behaviour bond and community service.
If you have been charged with a stalking offence, speak to one of our criminal defence lawyers who can provide you with advice on your legal options. Call us on (02) 9261 4281 to book a free initial consultation.