Common Assault Police v SB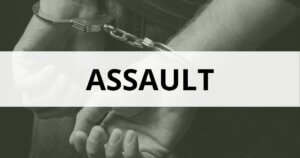 SB was a prominent community figure in the Woolloomooloo and Redfern area.  He had many community roles and Government positions.  As such, he was a leader in his community.  He was an elderly man who had no criminal record.   On an occasion, however, police alleged that when seriously provoked by another person in his community SB grabbed him. He then pushed him against the wall and threw him into the gutter.   SB pleaded guilty to the charge of common assault on the man. However, he argued that he experienced serious provocation during the incident.
During the course proceedings, the learned sentencing magistrate heard in great detail about the significant role that this man performed in his community.  We tendered a number of very positive testimonials and noted the absence of criminal record.  Given the nature and extent of the provocation, our assault lawyers urged that the Court dismiss the charge .
Provocation circumstances result in a Section 10
Despite the serious nature of the offence, the magistrate agreed that the provocation was indeed severe and had triggered SB to behave in an abnormal and uncharacteristic way.  The magistrate dismissed the charge without recording conviction pursuant to s.10(1)(a) of the Crimes (Sentencing Procedure) Act.
If you face assault charges after experiencing severe provocation, contact our assault lawyers now.