Assault in Sydney CBD bar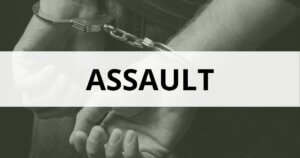 Our client was drinking at an upmarket bar in Sydney CBD. He was in a state of intoxication at the time. A verbal argument resulted between him and another man. This then resulted in JC punching the victim numerous times to his face.
A security officer intervened to separate both men. This resulted in JC allegedly assaulting the security officer by kicking his upper leg. JC then attempted to further assault the security guard. Other security officers arrived and removed JC from the premises. Police appeared on the scene, arresting JC and taking him into custody. Subsequently, our client pleaded guilty to the charge of assault.
P
lea of guilty leading to section 10. Good behaviour bond and AVO
O'Brien Criminal and Civil Solicitors set out JC's subjective case as a person of good character, his strong family support and his remorse. The solicitor also tendered several family references on the offender's behalf and a letter from JC addressed to the Court stating his ongoing rehabilitation and remorse for the incident.
Accordingly, the Local Court Magistrate conditionally dismissed the charge without recording a conviction.
This dismissal is pursuant to section 10 of the Crimes (Sentencing Procedure) Act 1999 . This is upon the condition that JC enters into a bond to be of good behaviour for 12 months. A 12 month apprehended violence order was also made on mandatory terms 1(a), (b), and (c).
If you're facing assault charges, contact our assault lawyers right now. We can help you get the best possible result in court, even getting the prosecution to withdraw or downgrade the charges.