Discover how one of our experienced criminal defence solicitors represented a client charged with unlawful entry into enclosed land.
Client unlawfully enters house of victim in an intoxicated state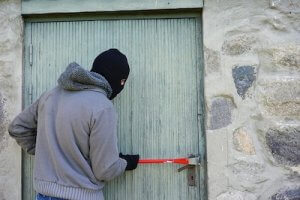 PG wandered the backstreets of the suburbs of Western Sydney whilst heavily intoxicated by methamphetamine. PG climbed through the kitchen window of the victim's house. The victim's 17-year-old daughter was upstairs. When the victim's son came home, PG picked up a toolbox and ran away down the road. The victim's son chased him down the road but lost sight of PG.
The police arrived a short time later and found PG sleeping down the road from the victim's house. They arrested him, and he spent the next week in an intoxicated state.
He entered a plea of guilty to unlawful entry on enclosed land in the Local Court. This charge is what most people refer to as a break and enter, or burglary.
Unlawful entry defence case focused on client's prospects of rehabilitation
O'Brien Criminal and Civil Solicitors assisted PG in the preparation of his sentencing case. The defence emphasised PG's attempt at rehabilitation as shown by his successful completion of a residential rehabilitation program. An alcohol and drug case management plan was in place to assist PG in his rehabilitation.
He completed a diploma and attempted to build new social and professional relationships in community-based activities. The Local Court magistrate gave him a suspended sentence on the condition that he entered into a good behaviour bond.
If you have been charged with break and enter offences, speak to an experienced Sydney criminal lawyer. Call us on (02) 9261 4281 to book a free initial consultation. We're also on a 24-hour phone / text at: 0421 373 961