Read about how JM got successful representation by O'Brien Criminal & Civil Solicitors after facing charges of several criminal offences,  including refused entry to licensed premises.
Client and friend refused entry to licensed premises
At approximately 1am on the night in question, JM attempted to enter a licensed premises with his friend. Both JM and his friend were refused entry to licensed premises due to their level of intoxication.
Subsequently, JM's friend began arguing with the security guard which led to the police approaching the two men. The police officer attempted to explain the legislation regarding refused entry to the friend.
Meanwhile, they observed JM swearing at the security guard and approached him. They alleged that JM began swearing at the police officers.
Client charged with range of offences after interaction with police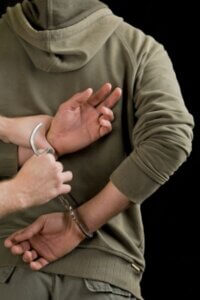 A police officer took hold of JM and escorted him off the premises. It was then alleged by the police that JM was resisting police efforts to handcuff him.
Police charged him with:
using offensive language in/near/within hearing form a public place,
excluded person remain in vicinity of a licensed premise
and resist police.
Fortunately, this is short of the famed "trifecta". That is offensive language, resist arrest and assault police in the execution of their duty.
Defence successfully represented client in at trial
JM pleaded not guilty to all three charges. O'Brien Criminal and Civil Solicitors defence team assisted him in his full hearing. He was found not guilty to the resisting police charge. In relation to the offensive language and remaining on premises charges, he had to pay a fine.
If police have charged you with a criminal offence such as using offensive language or resisting police, contact us. Speak to one of our experienced criminal defence lawyers. Call us on (02) 9261 4281 to book a free initial consultation.