Man uses other law firm, loses drivers licence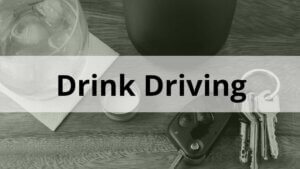 After entering a guilty plea, the Local Court Magistrate determined that C's drivers licence have a disqualification period of 30 months. In addition he had to pay fines. This was after his representation in the Local Court by another law firm.
The time for lodging an appeal against the decision lapsed by the time he engaged the services of O'Brien Solicitors.
Police alleged that C was at fault for an accident on the road, which involved the collision of two other vehicles as well as his own. After police attended the scene of the accident, they escorted C to have his breath analysed at a police station. This was where they recorded an alcohol breath test reading of 0.199.
Police charged C for driving with high range PCA. This is as per s9(4)(A) of the Road Transport (Safety and Traffic Management) Act 1999. Subsequently, they suspended his licence on the spot.
C appealed the decision of the Magistrate at the local court.
Parramatta District Court severity appeal
O'Brien Solicitors traffic defence lawyers successfully lodged a severity appeal at Parramatta District Court on C's behalf.
Submissions and evidence demonstrated that the original 30-month disqualification of licence was too harsh. In particular it placed at risk his livelihood and also threatened his working visa. The penalty subsequently reduced to a 12-month disqualification.
Testimonial:
"I know that I stuffed up, but at least justice was served. I am able to stay in Australia and I can keep my job. Thank you for picking me up when I was down in the dumps."
If you are facing traffic offence or speeding charges, contact O'Brien Criminal and Civil Solicitors on (02) 9261 4281 to set up a free appointment with the speeding and traffic offence defence lawyers in our Sydney office.