Police serve AVO Extension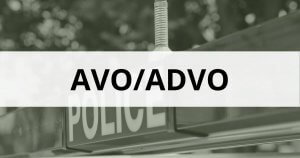 Brian* was served with an application to extend an Apprehended Violence Order (AVO) that the police obtained on behalf of his ex-partner. However, Brian had no breaches of his AVO since it was made two years ago. He had not had any contact with the person named in the AVO since that same date. There seemed to be no reason for an AVO extension.
This extension of the AVO would prevent Brian from seeing his children who were never in need of protection. They were never on the list of persons in need of protection (PINOP) under any previous order.
Police agreed to withdraw the extension of the applicant.
We drafted representations for its withdrawal on behalf of the client. Then, the police agreed to withdraw the extension of the applicant.
In response, Brian remarked on the success of our AVO lawyers:
"Sincere thanks for your assistance in having [the] police to withdraw the AVO application to vary. You treated me with utmost professionalism and sensitivity."
O'Brien Criminal and Civil Solicitors are able to defend any AVO anywhere in Australia. Please don't hesitate to contact us today on 02 9261 4281 or by email at
*name changed to protect the client's identity.