Man exposes himself and commits acts of indecency
AC was involved in a number of incidents in Sydney where he approached women in his motor vehicle and asked them for directions.
When the victims approached the car, they realised AC was not wearing pants, exposing his genitals and touching himself. The victims all felt scared and uncomfortable and immediately walked or ran away. Two of these victims were under the age of 16 years and AC committed the offences near schools. The women reported the incidents to police.
Police located, arrested, cautioned and conveyed the accused to Day Street Police Station, on the edge of Sydney's Darling Harbour district. Subsequently, police laid charges of committing acts of indecency against AC.
Extenuating circumstances leads to reduced prison sentence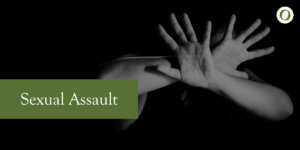 O'Brien Criminal and Civil Solicitors sexual assault lawyers successfully represented AC at Waverley Local Court. AC was originally charged with 17 offences.
However, we pleaded guilty to nine of these offences at an early date and we successfully negotiated to have the backup charges withdrawn. As a result, the remaining offences included 7 counts of commit act of indecency and 2 counts of expose oneself in view of public place.
We successfully highlighted his:
early guilty plea,
genuine remorse and letter to the court,
history of psychiatric condition,
need for treatment,
ability for family to support him in Brazil as he was a Brazilian citizen,
role of drug use
and his no prior criminal convictions.
Consequently, AC received a 15-month aggregate sentence of imprisonment with a non-parole period of 8 months. However, His Honour found that due to his mental condition and special circumstances, he was able to reduce AC's non-parole period.
In conclusion, after his non-parole period ended, deportation of AC to Brazil occurred.
Contact O'Brien Criminal and Civil Solicitors on (02) 9261 4281 to set up a free appointment with the defence lawyers in our Sydney office. You can also use our 24 hour phone / text: 0421 373 961