Facts: Traveling without a valid ticket leads to false imprisonment, assault, battery, and trespass to goods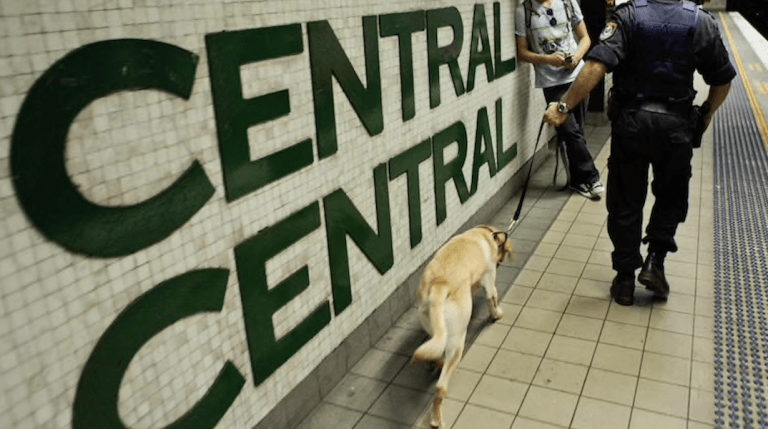 STC was traveling on a train from Minto Station in Sydney's Southwest, when two police officers approached him to check for a valid travel ticket. STC produced an adult Opal card, which was scanned by the officers. The scan indicated STC had not 'tapped on' correctly for the current journey. Police then requested STC produce his ID and asked him to unlock his phone so they could inspect it. STC asked to alight the train at Macquarie Fields but was told he could not get off the train until the officers had completed their enquiries.
The officers then removed STC from the train at another station and notified STC he would get an infringement notice for traveling without a valid ticket. Police told STC he was under arrest for a transport offence and pulled STC by the arm up the stairs into a small room.
The officers then performed a personal search on STC without his consent. A police officer seized and confiscated two mobile phones from STC's pocket and began to question him about them, which STC declined to answer. STC then used the police Mobipol computer to speak to a solicitor. A police officer explained to the solicitor that he had arrested STC for the transport offence, but did not intend to charge him.
A few days later, STC contacted police to request that his mobile phones be returned to him, and provided copies of receipts to prove that he had purchased both phones. Police were not satisfied and requested further proof that the mobile phones belonged to him. The investigation resulted in police accepting the mobile phones belonged to STC. Further, CCTV footage satisfied the officers that STC had not committed an offence at the time when police approached him on the train. After taking numerous steps to recover the mobile phones, police finally told STC he could collect his phones from the police station. The phones were held for a total of 49 days from STC.
Outcome: win against police for various ground
O'Brien Criminal and Civil Solicitors successfully assisted STC in his claim against the State of NSW for false imprisonment, assault, battery, and trespass to goods. We settled the proceedings against the State of NSW and BST was compensated well.
O'Brien Criminal and Civil Solicitors are able to pursue your possible claim anywhere in Australia. Please don't hesitate to get in touch with us today on (02) 9261 4281 or by email at .