Assault occasioning actual bodily harm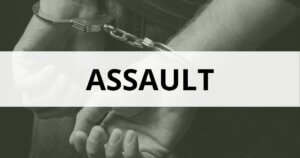 JSM, a private high school student, pushed another student on the chest with two open palms, causing him to step back. It was alleged JSM then punched the student with a clenched fist to his face repeatedly. Sometime after the punch, the other student grabbed onto JSM's torso and made him fall to his knees. JSM then walked away.
A video recording of the incident by another student gave the impression that this attack was premeditated. JSM would later report he was the recipient of physical pushing and name calling, of a sexual and racial nature. The other student did this the day before the offence, and again just prior to the offence occurring.
The other student went to the hospital where a cat scan revealed a slight fracture to the right side of his check. After some days, JSM attended Randwick Police Station with both of his parents to speak to police about the allegation. JSM made full admissions to the offence at this time.
Police laid charges against JSM of assault occasioning actual bodily harm (AOABH) under s 59(1) Crimes Act 1900.
Apprehended or personal violence order
Police applied for a Personal Violence Order to protect the other student from any further violence.
Good behaviour bond without conviction after guilty plea
O'Brien Criminal and Civil Solicitors successfully represented JSM at Surry Hills Children's Court. A plea of guilty had already been entered on the behalf of JSM to the charge of AOABH and the court listed the matter for sentence.
We tendered JSM's letter and his mother's letter to the Children's Court. After considering this material and our submissions, Her Honour agreed that she would deal with the matter by way of good behaviour bond without conviction for a period of six months. The apprehended violence order application against JSM was withdrawn.
s 33(1)(b), Children (Criminal Proceedings) Act 1987
O'Brien Criminal and Civil Solicitors are experienced in defending various types of assault charges. We have assisted many clients in doing so. If you are a victim of, or are facing charges with an assault offence, call us on (02) 9261 4281 or email us at  today to discuss your legal options.