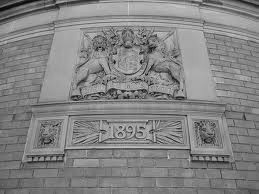 Low level crime and traffic offence hearings run in Local Courts, before a magistrate. More serious criminal charges are run in the District or Supreme Courts before a judge. O'Brien Criminal and Civil Solicitors can provide you with professional and cost-effective representation in both the District Court and Supreme Court. If you need a barrister then we will find the best barrister to suit your case and budget.
We regularly appear for people in the District and Supreme Court for:
Criminal trials
Stated Cases
Complex criminal matters
We are on the Complex Crimes Panel for Legal Aid, so we can apply for and represent people charged with serious and complex matters on a grant of Legal Aid.
Contact O'Brien Criminal and Civil Solicitors on (02) 9261 4281 to set up a free appointment with the defence lawyers in our Sydney office. 24 hour phone / text: 0421 373 961

 


O'Brien Criminal and Civil Solicitors are located at:
 

Suite 504, Level 5
233 Castlereagh Street
SYDNEY NSW 2000

Close to Central Local Court

Opposite the Downing Centre