Charged with assault and breaching an AVO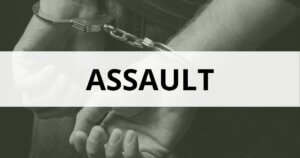 Police charged PDH with assault and breaching an AVO, in relation to two separate incidents that occurred on the same night. PDH attended hospital for a cut on his neck, which he said he got after a random assault by a stranger. Medical officers alleged that PDH attempted to assault hospital staff following his treatment.
After leaving the hospital, PDH took a taxi to his parents' place. Previously PDH was under a ban from visiting his parents' place by an AVO. However, this had since expired. Nonetheless, police arrested PDH and charged him for the breach of AVO. PDH instructed the defence to plead not guilty to both charges.
Breached AVO expired
In a contested hearing, the defence were able to establish the fact that the AVO against PDH had in fact expired.
The magistrate found him not guilty on the charge of breaching the AVO. On the charge of assault, the weight of witness testimony favoured the prosecution. Consequently, the magistrate found PDH guilty. In conclusion, he got a sentence of an 18-month supervised good behaviour bond.
Contact O'Brien Criminal and Civil Solicitors on (02) 9261 4281 to set up a free appointment with an experienced Sydney AVO Lawyer.