Young people engaged in scuffle involving knife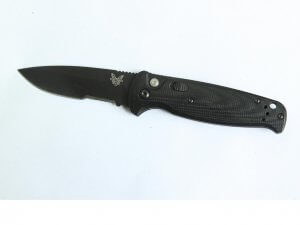 MT, a youth, and his friend, were involved in a physical altercation with another pair of youths at a suburban shopping centre. During the altercation, MT's friend dropped an unknown item from his possession, allegedly a small flick knife. This resulted in an aggressive scuffle. Members of the public got up from their tables to avoid injury. The incident lasted under a minute before a member of the public stepped in to break it up.
Shortly after, police arrived at the scene and spoke to the pairs separately. MT and his friend were reluctant to provide information. Police then attended the mall security office and obtained CCTV footage, which depicted the incident. Police charged MT with affray. This offence, being section 93C of the Crimes Act 1900, is not covered by section 8 of the Youth Offenders Act 1997.
Juvenile found not guilty of affray at Children's Court
O'Brien Criminal and Civil Solicitors successfully acted for MT at the Children's Court. MT was found not guilty of affray and the charge was withdrawn without conviction.
Contact O'Brien Criminal and Civil Solicitors on (02) 9261 4281 to set up a free appointment with the defence lawyers in our Sydney office. 24-hour phone / text: 0421 373 961