Unlawful Arrest, False Imprisonment and Assault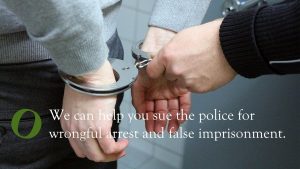 Facts: KQ was arrested for a breach of bail and driving with a cancelled licence. That is a fine-only offence. KQ had previously provided police with a sheet indicating that his bail had been varied.
Police arrested KQ anyway. KQ spent a night in custody. The breach of bail was dismissed the next day in court.
Result: KQ lodged a claim for False Imprisonment and Assault in the District Court. The matter settled.
If you want to sue the police or corrective services for unlawful arrest, false imprisonment, malicious prosecution or police assault, battery or brutality, contact O'Brien Criminal and Civil Solicitors on (02) 9261 4281 to set up a free appointment with the civil lawyers in our Sydney office.